Published: 2021/11/17
Your personal, online-shopping Gift Guide
We all know that there's a special form of art to gift-giving, from selecting and preparing, all the way to presenting the gift. But there's also a science to it, and we have the formula… making sure all the artistry perfectly comes together to ultimately give love, give hope, and give joy to yourself or that someone special.

No denying that the most wonderful time of the year can easily be the busiest time of the year… rushing to get that perfect gift, hoping it arrives on time, all whilst trying to spoil yourself and just enjoy your time off. One thing you can rest-assured on though, is knowing that we've got your back. We want to help you make the most of this time, to really enjoy the break - you deserve it! First tip? Avoid the last-minute holiday rush, make Justine your go-to gifting destination.
From skin and body care, to classic style & fashion items - we have something for every special person in your life. And when we say 'everyone' - we mean EVERYONE. Whether you're looking for a luxury gift for a significant other, something heartwarming, that shows you care for a friend or a loved one, or maybe you just want to put a smile on a colleague's face, our wide range of giftable products makes finding the perfect gift so easy. We even have gifts to fit that Secret Santa budget. You can choose to buy pre-packaged gift sets or build your own perfect gift. The best part? You can do it all from the comfort of your home or your favourite vacation spot.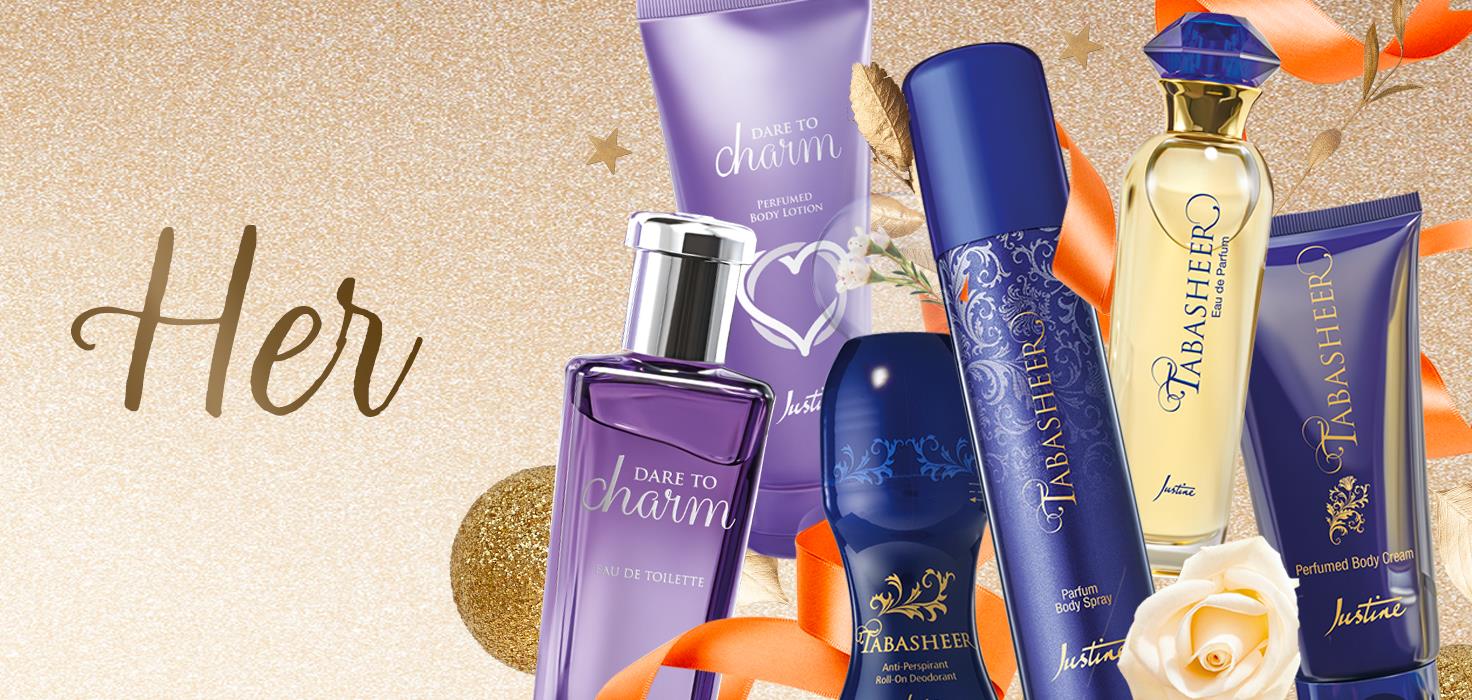 FOR HER
Spoil her with gifts that make her feel her best.

Give Sheer Luxury
Make wishes come true with this expertly crafted fragrance collection that provides lasting mystery and elegance.


Give Charming Scents
For the daring woman. Just like her, this scent is anything but ordinary.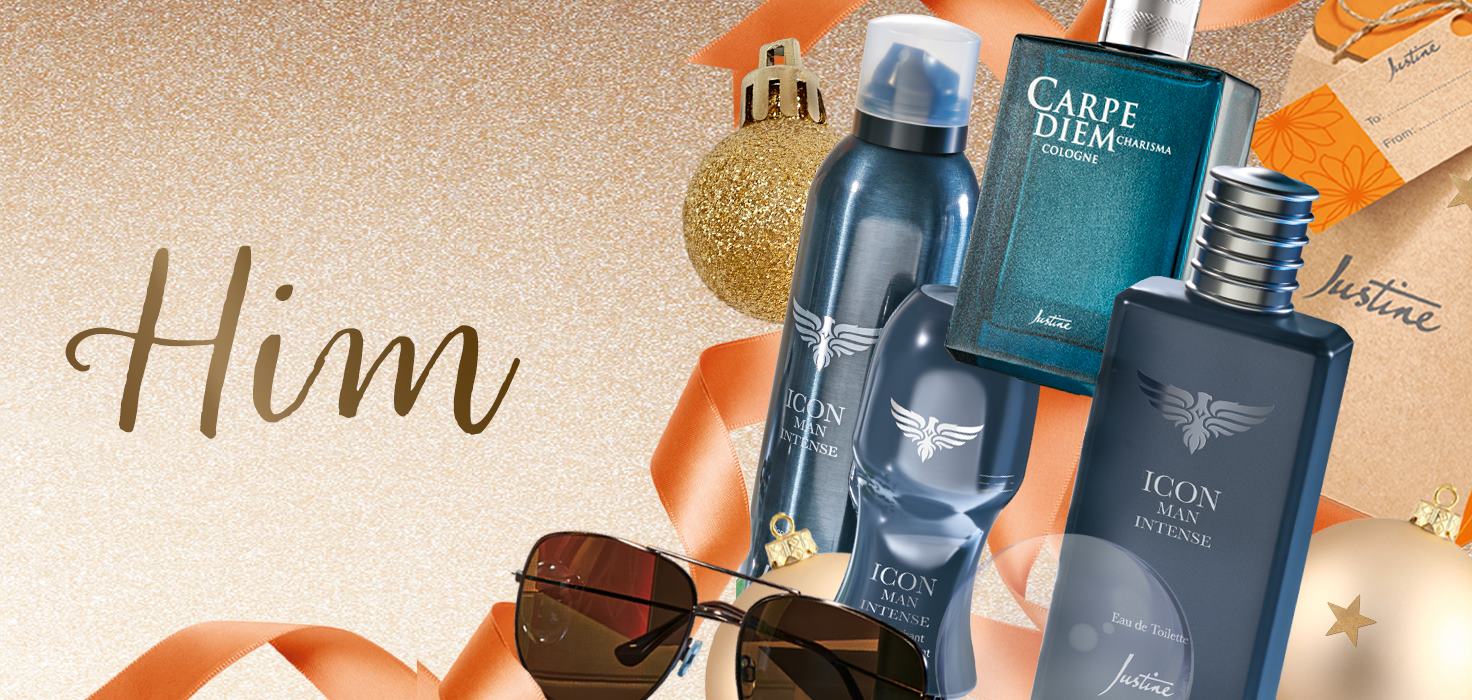 FOR HIM
Count on us to have the perfect gift for any man in your life.

Give the gift of being the most desired
A sophisticated seduction for the man of distinction. Charismatic fruity notes intermingle with a warm jasmine heart.


Give the gift of refined masculinity
Give him the space to feel dignified with the scent of bright pineapple, black pepper & ivy leaves, all wrapped up in a masculine leathery base.


Give the gift of powerful ambition
For the man who always aims for success. Strengthen his ambition with this rare, refined blend of yuzu & nutmeg on a masculine base of tonka bean & moss.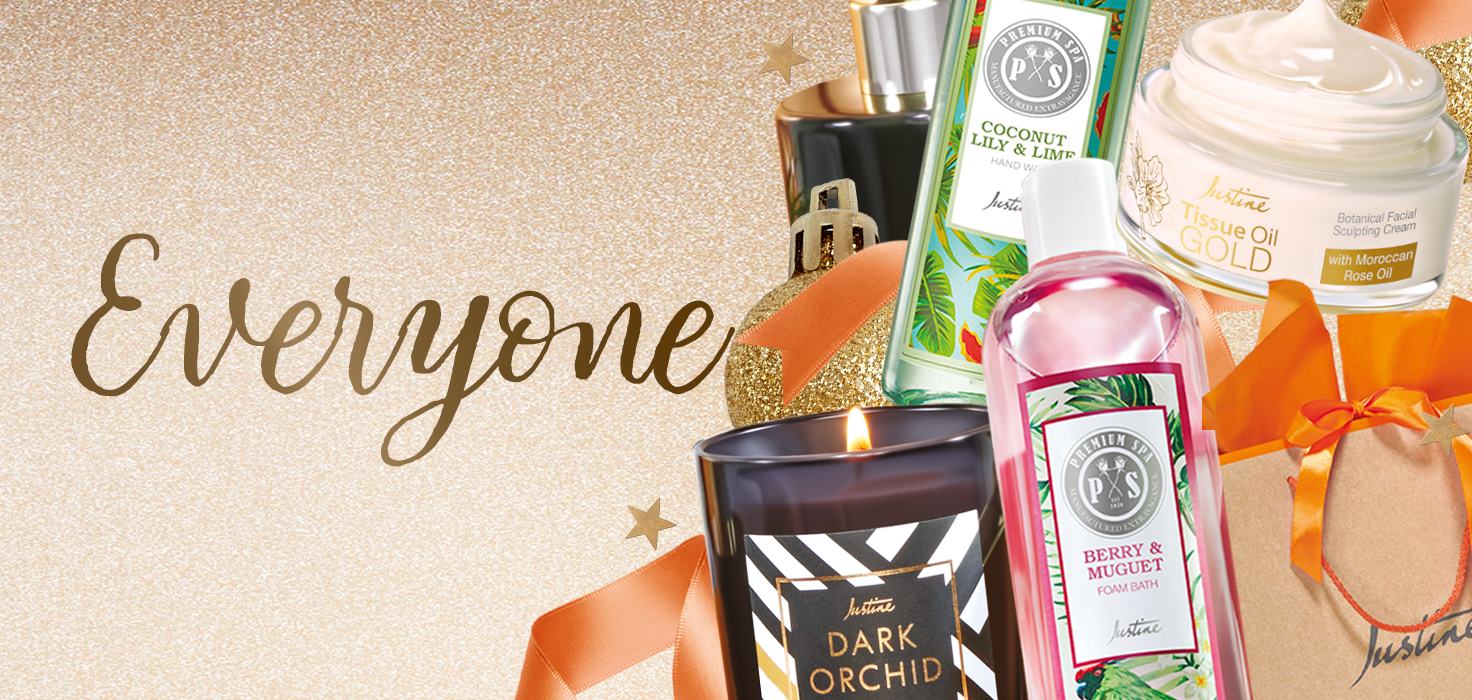 FOR EVERYONE
Literally everyone… the whole family, friend group, and colleagues.

Give Real anti-ageing results
Improve firmness & reduce wrinkles in 7 days*. *Based on a clinical study.


Give Aromatic Scents
All new Dark Orchid with a beautiful, lasting scent.


Give Indulgent Body Care
Gift these long-lasting, luxuriously fragranced collections made to transform any bath or shower into a spa-like indulgence.


STUNNING GIFT PACKING
Enjoy easy, simple, convenient shopping, this festive season! Because we're pro-you, we've made gifting even easier with our beautiful pre-packed gift sets & stunning gift boxes so you can put together your own gifts. Our stunning gift bags come with a beautiful ribbon and matching tissue paper; our gift boxes sealed with a twine bow, both with a tag to personalise your gift with a special message.

Need help putting together the perfect gift? Here are some ideas to help you get started.

Create Christmas stocking fillers:
Create gift packages for family and/or friends: earring gift set, variety of purse sprays, a set of nail enamels with nail care set (incl. hand creme) etc.
The little ones can create the amazing gifts for their teachers:
Hand cream, hand wash, bath wash, bath cream sets OR diffuser and candle gift set, handbag and sunglasses.
Stock up and create office party gifts:
Beautifully scented diffusers, purse sprays, with hand wash and matching hand creams are great gifts if you're looking for something affordable.

Shop the blog