Published: 2019/12/06
The Holiday Essentials
It's that time of the year again where we've emerged from spring and getting hyped up as summer approaches. More of our days are spent outdoors and we're embracing the warmer season. But are we fully clued up on how to ensure that we're still taking good care of our skin while having fun in the sun?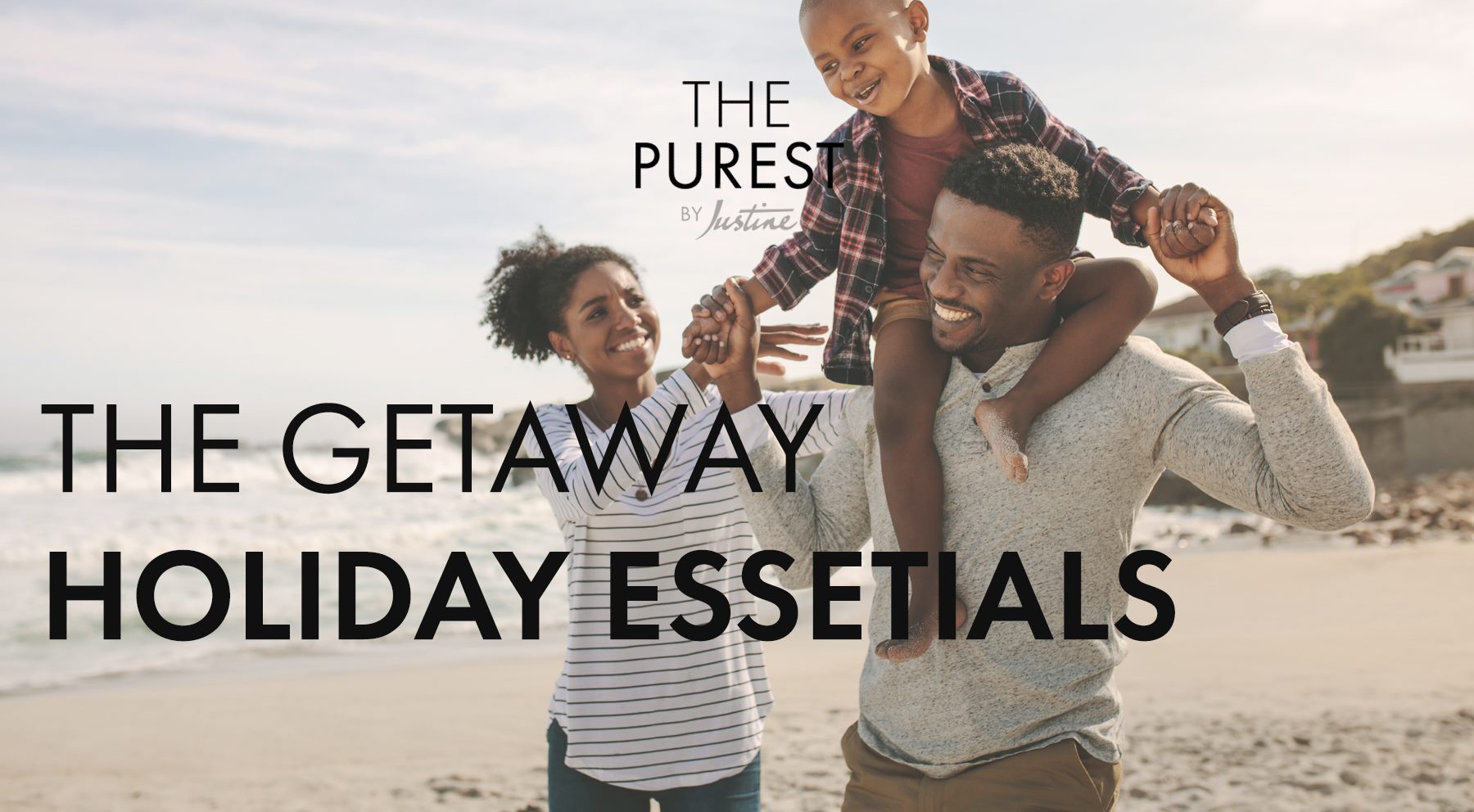 I won't lie, it's become quite a tricky task finding your perfect product match because of the vast range of products now available on the market. Furthermore, these products are endorsed by celebrities and influencers
who don't disclose that their holistic approach to healthy, glowing skin also involves diet. With that said, I really do suggest taking the time to fully understand what you're putting onto your skin, develop a skincare routine best suited to your lifestyle, and limit the unhealthy foods you indulge in this holiday season. I'll be the first to admit just how tough it becomes to follow my skin routine during the holiday season, but I definitely try stick to it as far as possible. My morning routine involves me cleansing and toning my skin, applying a serum, moisturizer and SPF. In the evenings, I follow the same routine with the inclusion of an eye cream.

If you have uneven, sensitive skin like I do, consider the Justine Dailycare Perfecting Day Cream SPF 25. It not only works at moisturising your skin and protecting you from the sun's UV rays, it also contains a botanically derived skin-brightening complex and bearberry extract to help increase skin's brightness and even skin tone. To be clear - wearing a day cream that contains a SPF does not mean you can go without sunscreen. It's still important to invest in sunscreen with the right level of SPF, and one which protects you from both UVA and UVB rays. Sunscreen should be part of your everyday routine, for both face and body. Many don't know this, but UV rays can also penetrate clothing, which is why there is specifically sunscreen for body too.

Thanks to the extensive amount of research and technology advancements in the beauty industry, there are now a large variety of sunscreens available to suit each skin type and lifestyle. The Justine SolarTec Ultra Defense for Body SPF 50 makes for a great purchase if you're looking for something lightweight, fragrance free and will offer you protection while moisturising your skin. As a coastal baby, I'll be going home for the holidays and as you'd imagine, much of my time is spent on the beach. The kind of SPF I go for in these instances is one which is water resistant, so I'm protected when I'm both in and out of the water. And yes - sunscreen does need to be reapplied every two hours!
Another area we often overlook when it comes to applying an SPF is our lips. The skin on our lips is quite thin and abundant in collagen. They too need protection from the sun should you wish to keep them feeling soft and moisturised. I recently tried the Justine Solartec Skincare Lip Shield SPF 25 - a cocoa butter-enriched lip balm with SPF 25 to help protect against the sun while caring for lips. For the facial area, the Justine Solartec Age Defence For Face SPF 30 is a must have! It has a quick absorbing formula that ensures you have a shine-free complexion and that skin is moisturised while you're protected from both the suns UVA and UVB rays. As a result of wearing sunscreen, I have noticed an incredible difference in my skin pigmentation, and now have more even toned skin tone.

Another summer holiday must-have is an exfoliator, which removes dead skin cells and helps skin regenerate. However, be careful not to over exfoliate, because that too then negatively affects the skin and strips it of important natural oils. Opt for a gentle exfoliator that won't irritate your skin in any way. Overnight facial treatments also go a long way. As you rest, your skin is able to absorb nutrients and restore itself. If overnight treatments sound like your thing, try Justine A – Firm Time Reversal Skin Renewal Peel, formulated with glycolic acid and revolutionary anti-ageing peptides to help exfoliate skin, inhibit hyper-pigmentation and help stimulate the production of remodeling proteins and skin cell function.
As my current skin concern being skin hydration, I've also invested in 15-minute hydrating face masks, which are such a convenient way of getting my skin well hydrated while I chill and watch TV or lounge around. For those traveling long distance these holidays - I definitely recommend you wear a good face mask during your flight. At those high altitudes, the air is really dry and your skin needs all the assistance it can get at staying hydrated and looking radiant. Trust me, this is one trick you'll never stop once you start it! Once done masking, apply a moisturizer and enjoy the flight.


Shop the blog