Published: 2023/06/15
Stay Chic & Timeless this Winter, with Justine Fashion Essentials
We know how easy it is to feel uninspired by your wardrobe, especially in winter, but if you plan your outfits with key statement pieces, you're going to be good to go, all year round!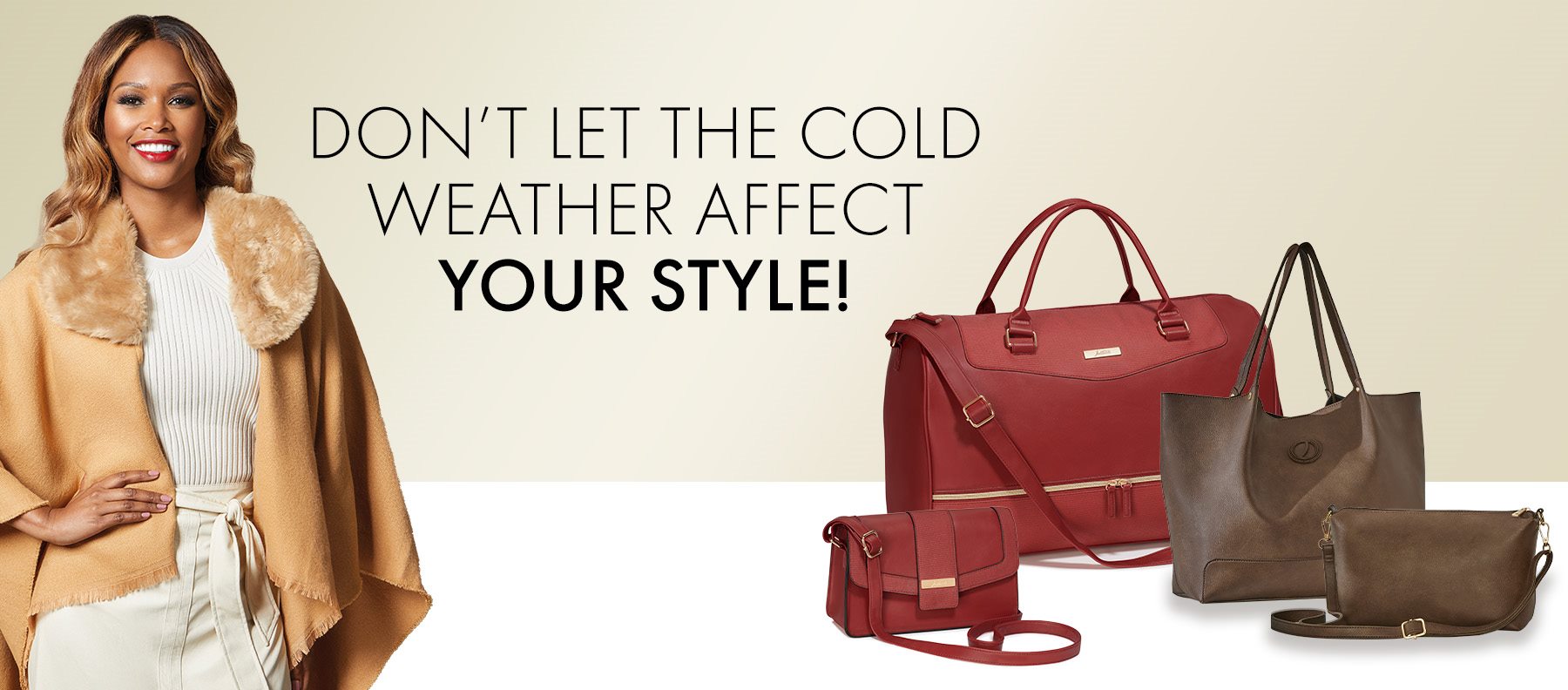 Now that you have packed away your summer dresses, you don't have to compromise on style. We're here to help. We chatted with Danica Chin, our Senior Fashion Category Manager, about how to stay fashionable this winter.


What is your winter
fashion-staple must have?

The Elsbeth Caramel Pashmina with

the detachable faux-fur collar keeps me
warm and stylish. I can wear it in three
ways: draped over my shoulders, wrapped
with a belt around my waist, or worn as a scarf.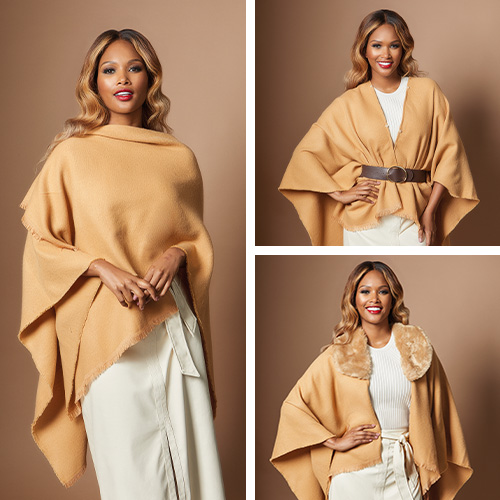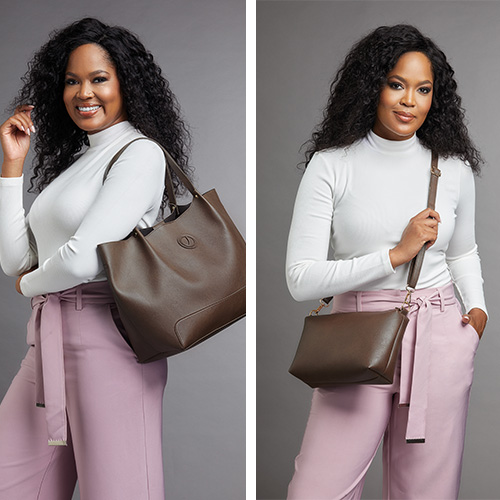 What is your go-to Justine accessories, that immediately upgrade your winter-outfits?

Handbags! Handbags are a popular accessory year-round, but they are particularly useful in the winter months because they can add both functionality and style to a cold weather outfit. The Lene Shoulder Bag is one of my favourites, for its two-tone faux-leather look. The Deirdre 2-in-1 Tote also works when I want a more versatile bag. With an inner compartment which can be detached & used as a sling bag it's both stylish and functional.
Give us 3 tips on how one can stay fashionable during the winter months
1. Accessorise strategically: As mentioned earlier, handbags are a great way to add style to your winter outfits, but they're not the only accessory you can use. A pashmina, scarves, and even jewellery are all practical accessories that can also add a pop of colour or texture to your look. The Elaine Earring Set  is great, because it gives you three pairs of 18ct gold-plated hoop earrings that you can use with different outfits. Try playing around with different combinations of accessories to see what works best for you.

2. Layering is key: In order to stay warm during the colder months, you'll likely need to wear multiple layers. However, that doesn't mean you have to sacrifice style for warmth. Try layering different textures and patterns to add interest to your outfits. For example, you could wear a chunky knit sweater over a plaid button-down shirt and pair it with skinny jeans and ankle boots.

3. Invest in versatile outerwear: A good winter coat is a must-have for staying warm, but it can also be a fashion statement. Look for a coat that is both warm and versatile, so that you can wear it with a variety of outfits. A classic wool coat or a stylish puffer jacket are both great options that can be dressed up or down depending on the occasion.
Who is Danica Chin?

Fashion is not just a profession for me - it's a passion. I have always had a strong interest in fashion, and over the past 15 years, I have gained extensive experience working with various fashion brands both internationally and locally in South Africa. Through my work, I have developed a keen understanding of the industry, from the latest trends and styles to the dynamics of the business landscape. This has allowed me to offer valuable insights and advice to others who share my passion for fashion, whether they are industry professionals or simply fashion enthusiasts.