Published: 2023/10/24
Live truly, as You are
Our world is full of pressure. We are always busy, always in a rush. The desire to reconnect with what's authentic & real is essential to stay grounded.

Introducing Pure Fragrances for Him & Her: reconnect with nature & the essence of who you are.

Capture a moment of serenity with Pure Fragrance for Her
Contains oils of natural African origin

A harmony of citrus & woody notes to uplift the spirit

Balanced by a floral heart of rosewood, jasmine & violet notes

Grounded on an enrichment of cedarwood, musk & amber


Inspiration from nature with Pure Fragrance for Him
A balanced woody fougère scent tells a narrative of self-discovery

Top notes of mandarin & violet leaf that awaken your true self

The freedom of cardamom & lavender

Anchored on the grounded strength of wood & vetiver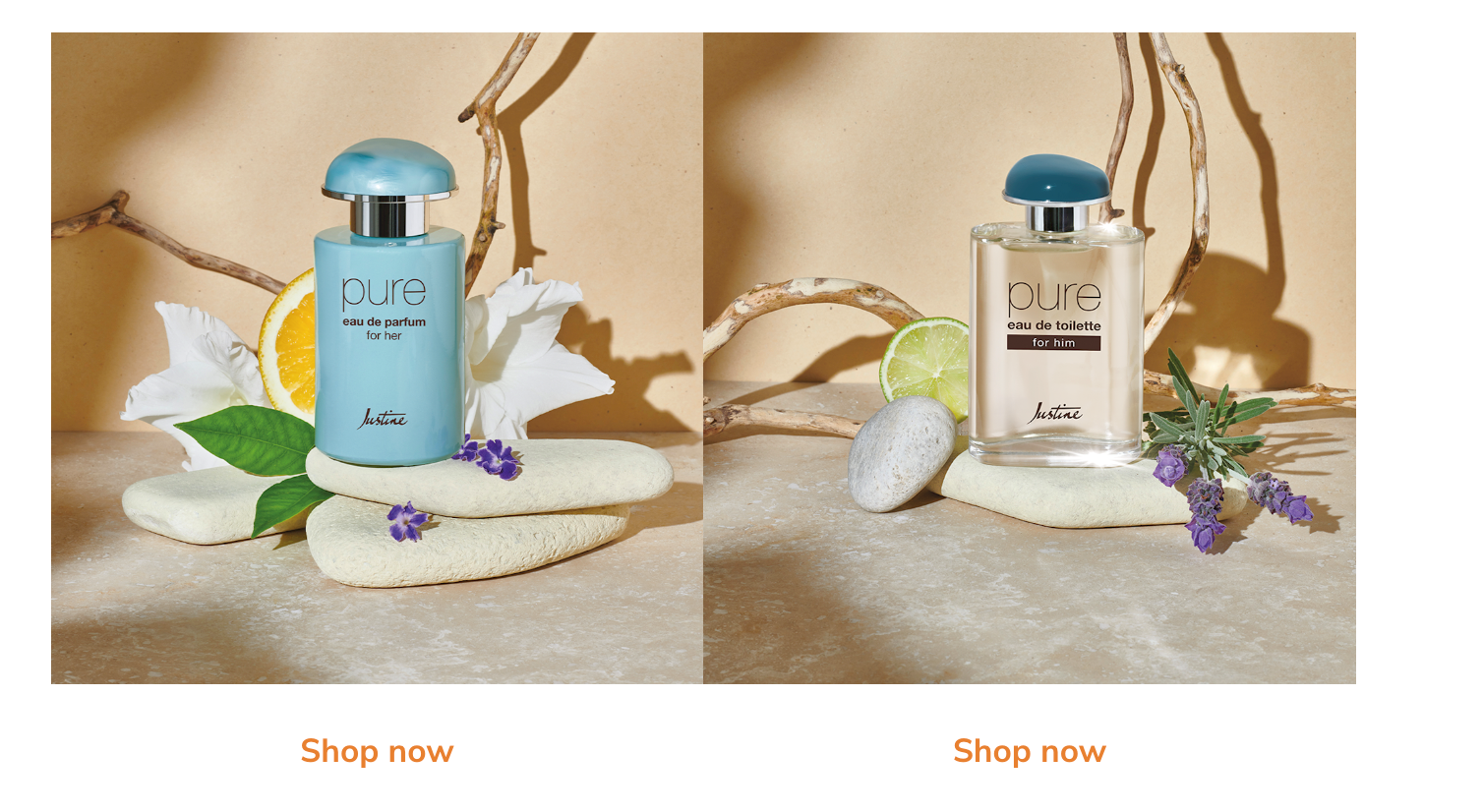 More than a scent
Pure Fragrances offer a chance to experience the comfort, peace & purity of nature. Made with sustainable packaging & the rawness of true identity, the caps are inspired by naturally shaped stones; representative of the fragrance oils which are derived from natural origins. The marbled pattern on both cartons are inspired by the map of nature; forever changing, but rooted in a deep, pure wisdom.

Leave the noise & chaos behind. Choose Pure. Choose you.