Published: 2021/08/16
It's Just Good Feminine Hygiene
If you've been looking for a sign that you should add an intimate wash to your normal body care routine… lady, this is it. An intimate wash promotes the restoration of the pH balance of your intimate area, and that is just a recipe for happiness and confidence, if you ask us.

So, why does pH matter?
A balanced pH environment creates a barrier that prevents unhealthy bacteria and yeast from multiplying too quickly and causing infection. There are a couple of factors that influence our pH balance, like humid weather, medication, menstrual periods or even doing something as simple as outdoor activities; all these and more can cause an imbalance.

What isn't a secret is just how taboo talking about topics like this has become. In our social circles, on the internet, or at home, and that's just weird, because it shouldn't be. There's absolutely no reason why you shouldn't feel proud of the things that make you the incredible woman that you are. You should feel empowered to speak freely about all things self and bodycare, even if it's a little intimate. Our commitment to you hasn't changed, since we started this journey of doing our best to provide you with effective products that make you feel like your best self.

We all know that the vagina is a self-cleaning organ, but it's still important to maintain good feminine hygiene, making an effort to ensure that the intimate area around the vagina is well taken care of. However, it's essential to note that the vagina does have susceptible skin, and that is why you need to only use products that are specifically formulated for the sensitive intimate area. Gynaecologically tested with natural ingredients to help keep your intimate area's pH balanced, you can trust our Body Balance Feminine Wash range to give you the care you need.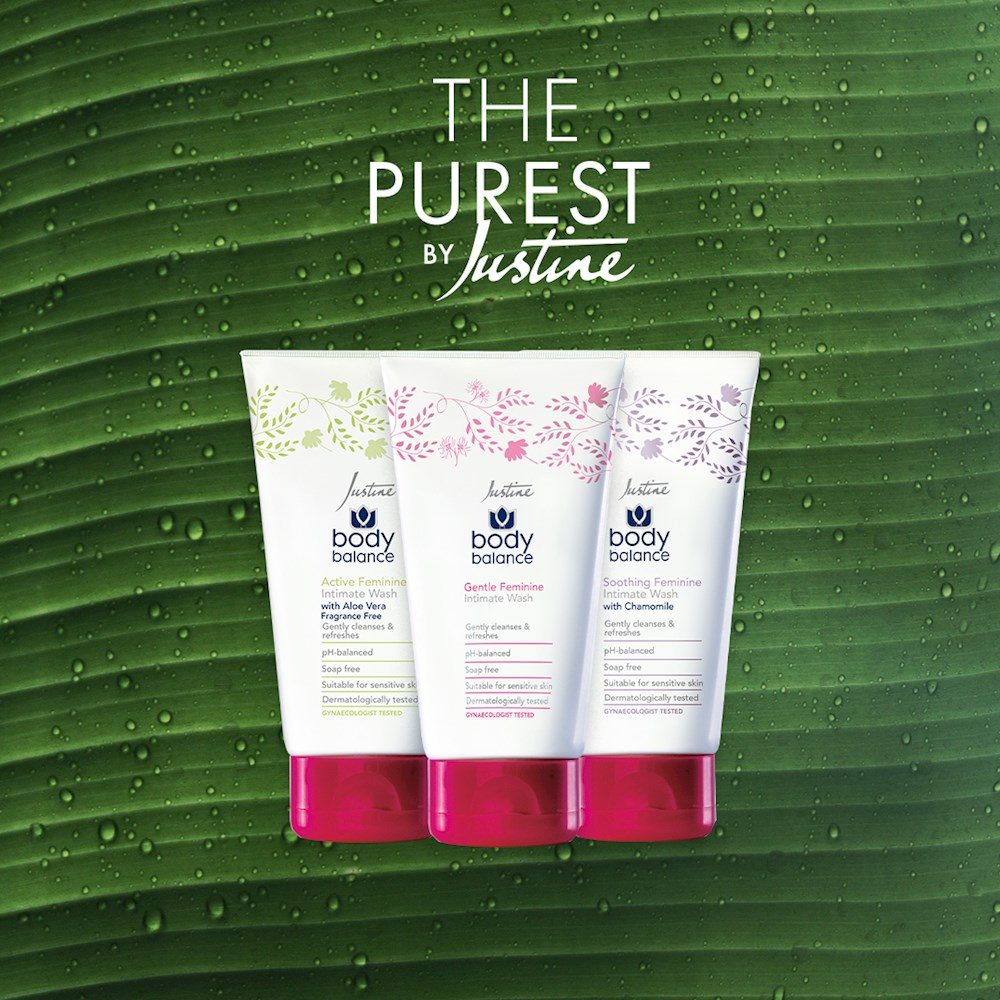 GENTLE. SOOTHING. ACTIVE.
Specifically formulated to gently cleanse intimate areas for round-the-clock, fresh-feeling confidence. Choose the intimate wash that best suits your unique lifestyle and preference. We've designed a quality feminine hygiene range that'll help you take care of your intimate area with pride. Our Body Balance Feminine Wash offers a pH-balanced feminine hygiene solution that promotes all-day confidence and freshness.
We understand your needs when it comes to this sensitive topic because we are you, so we want you to enjoy the freedom of choosing a variant that best suits you and your needs. For instance, the Body Balance Chamomile is best for calming and soothing your intimate area, whilst the Body Balance Active Aloe is best for skin conditioning and keeping you fresh when active.
MILD & GENTLE*
Body Balance Gentle Feminine Intimate Wash
For women looking for a gentle, everyday intimate wash with delicate deodorised actives, this is a mild and gentle* pH-balanced and soap-free intimate wash that's suitable for daily use. Specially formulated for soothing, it contains refreshing witch hazel and white oak bark extracts, for all-day freshness**.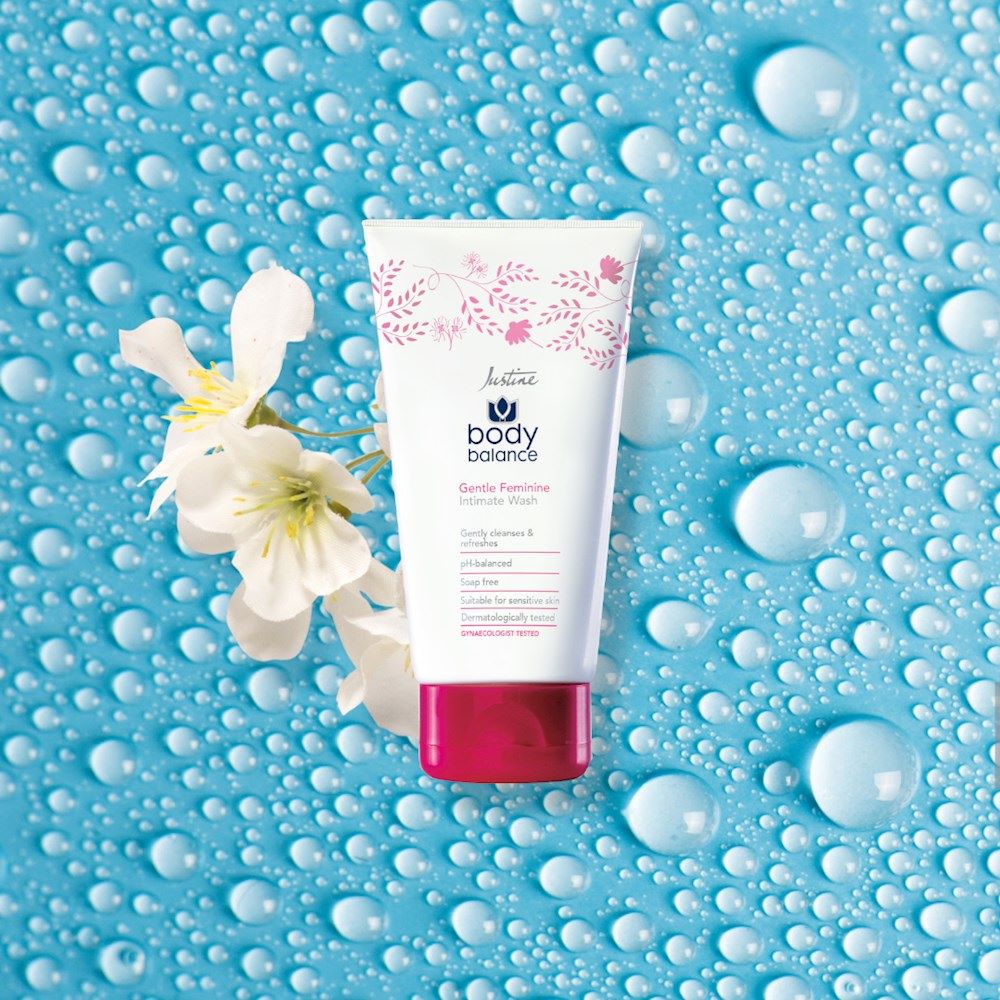 Did you know?
White oak bark extract is a vegetable protein extract that gently removes odour-causing bacteria from your intimate area without causing a pH imbalance.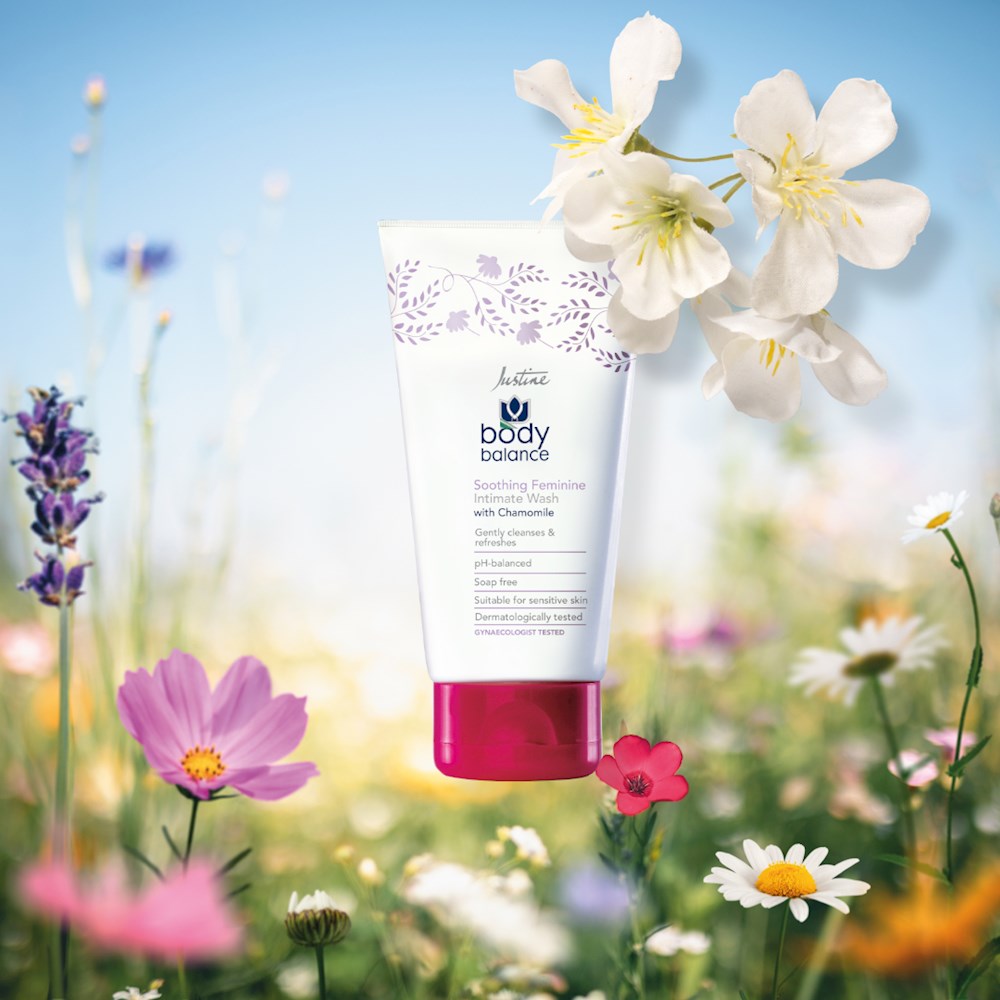 DELICATE & SOOTHING
Soothing Feminine Intimate Wash with Chamomile
This one is for the woman looking for a soothing and refreshing, everyday intimate wash. Contains chamomile, for its calming properties, vitamin E for its skin-conditioning properties, and vegetable protein extract - for its odour neutralising ability, leaving you with a fresh feeling. Dermatologically and gynaecologically tested.
Did you know?
Chamomile contains calming properties that gently cleanse skin without any dryness or negative side effects.
REFRESHING & CLEANSING
Active Feminine Intimate Wash with Aloe Vera
For the woman who lives an active lifestyle, looking for a gentle, but refreshing, everyday intimate wash solution that will leave her feeling fresh and confident during physical activity. Specially formulated to help gently cleanse and deodorise the external intimate area, while providing all-day freshness, this pH-balanced, fragrance-free and soap-free intimate wash is suitable for daily use. Contains aloe vera and chamomile extracts, known for their skin-soothing properties, and is mild enough for daily use to suit your active lifestyle.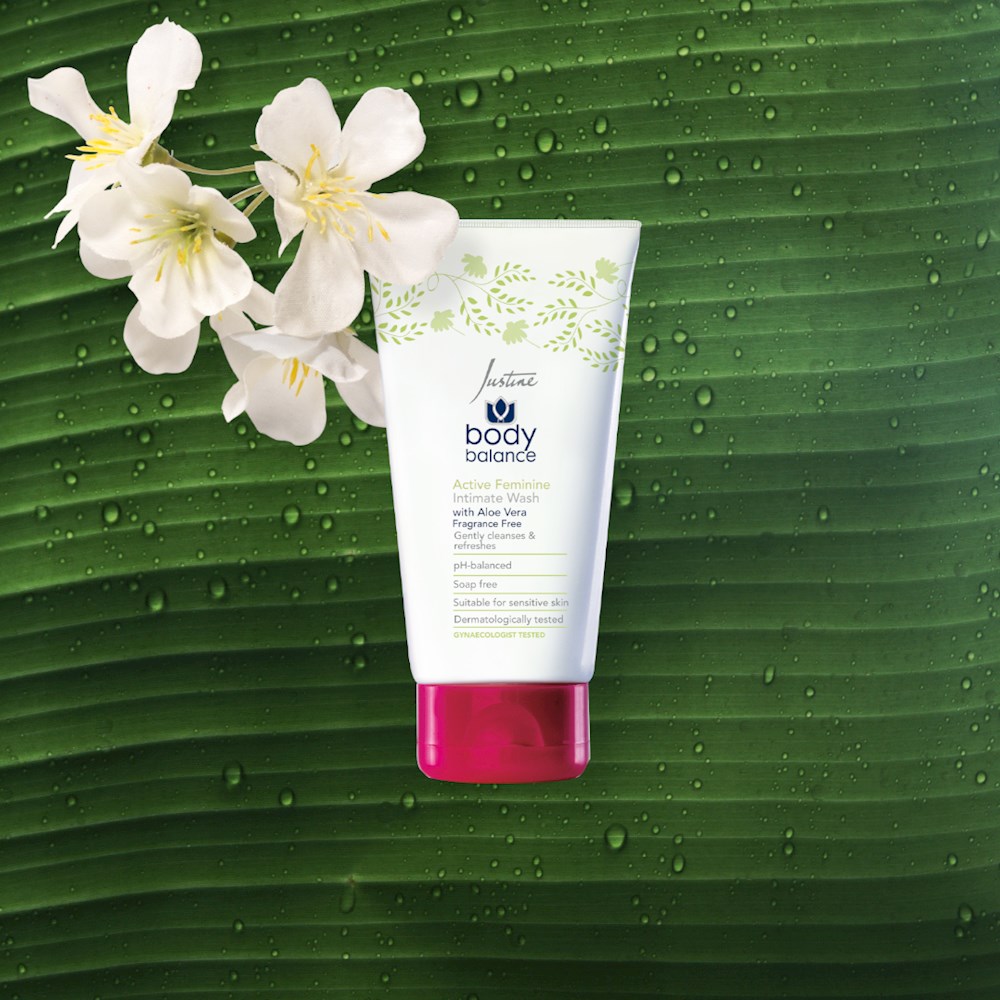 Did you know?
Aloe vera extract was named by the Egyptians as the 'plant of eternity' holding the secrets to beauty, health and immortality.

So, some pretty NB tips to remember? Think Body Balance Intimate Wash, first. Say no to soaps - your vagina is delicate and needs the utmost care. And finally, you can never go wrong with breathable underwear, trust us.