Published: 2019/04/04
His & Her Fragrance Guide
From floral notes and scents that command attention, to perfumes that smell good enough to eat, 2019 fragrance trends offer a variety of his and her scents that will enhance your mood and leave a lasting impression on those around you.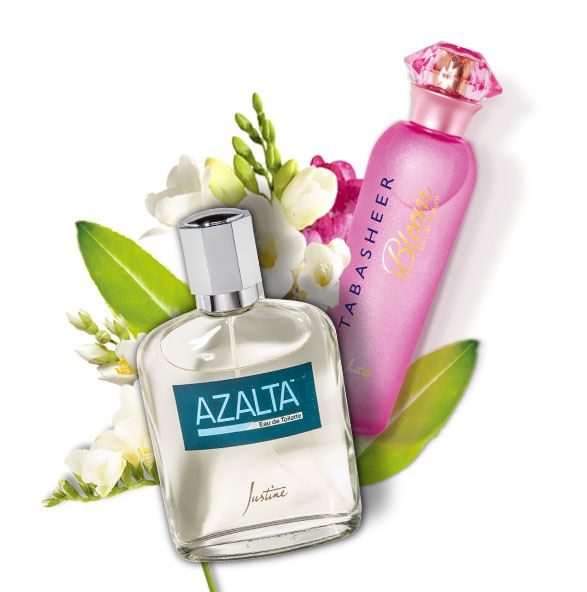 Green Living
Take elements from nature to create the perfect blend that radiates confidence and happiness. Juicy, fresh notes make for a sparkling and beautifully femine fragrance. The modern man will enjoy upbeat apple notes, fresh splashes of lemon and orange, while vetiver and nutmeg add that masculine edge to it. For her: Justine Tabasheer Bloom with notes of green apple and lemon, and hints of jasmine, rose and freesia. For him: Justine Azalta EDT with notes of apple, plum and vetiver.
Tasty Scents
No more do just lip balms and body butters feature delicious foodie smells - perfumery in 2019 has paid special attention to scents that smell good enough to eat. The smell of freshly brewed coffee, the delectable fragrance of dark chocolate and the spiciness of cardamom and pepper are proving particularly popular at the moment, with many gravitating towards these yummy notes. For her: Tabasheer Gold with notes of red berries and vanilla. For him: Carpe Diem After Dark with an infusion of black pepper, star anise and cardamom.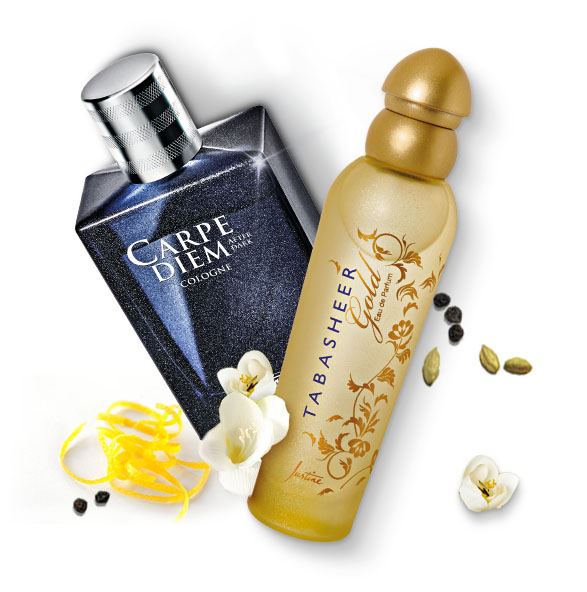 A Warm Hug in a Bottle
Fragrances that envelop the wearer in warm sensuality have become a trend this year - think warm amber and smells of musk and earthy notes. These warming scents promote feelings of comfort, often needed in an increasingly digital world. For her: Cantare EDT undertones of sandalwood and musk. For him: Carpe Diem Access Cologne with vetiver, amber and sandalwood.
His and Her in One Bottle
While gender-neutral perfumes are nothing new, androgynous fragrances have become the go-to in the world of perfumery this year. Scents that highlight personality instead of focusing on the proposed gender of a scent have grown in popularity, translating into a flurry of new scents that focus more on clean and simple smells that are universally adored.
Make Your Perfume Last
To make your chosen scent last, apply some lotion on your skin before applying your perfume, as moisturised skin retains scent for longer. Spray your perfume on your wrists, neck, behind your knees and on your ankles to spread your fragrance across your body. No matter what you're looking for in a fragrance – something clean and simple, delicious, or sensual – 2019 perfume trends have insured you'll find a favourite.