Published: 2021/10/13
Give yourself the Gift of younger-looking skin, for Longer
Although some might begin to show signs of ageing earlier, and some later… we all age, eventually - just differently. How we age depends on a lot of things, such as genetics and lifestyle - and we know that our South African skin is especially unique.

Strengthen, firm and awaken with A-Firm Intensive
Stimulates collagen and elastin, improves skin's strength and resilience, gives skin a more youthful look and glow. All products from this range can be used to boost an existing anti-ageing regimen.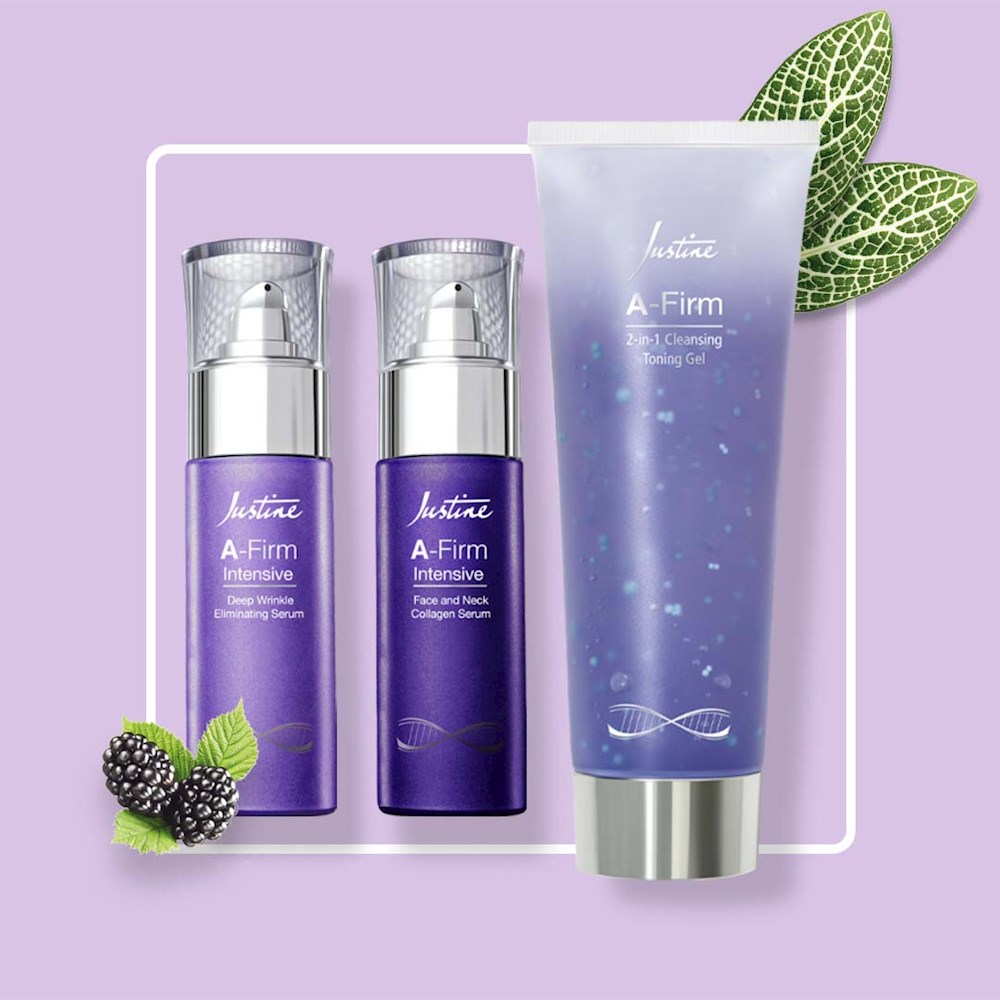 A-Firm Intensive 2-in-1 Cleansing Toning Gel
Leaves skin looking moisturised and feeling rejuvenated while supporting the skin's natural renewal process.
A-Firm Intensive Face and Neck Collagen Serum
Helps stimulate collagen to improve skin's elasticity, strength and resilience.
A-Firm Intensive Deep Wrinkle Eliminating Serum
Clinically proven to visibly reduce wrinkle depth and improve skin elasticity, firmness and smoothness over time.
Reveal revitalised looking skin
The anti-ageing mask you just need to have. Helps promote a hydrated, soft, and refreshed look and feel in just 15 minutes after application.
The A-Firm Intensive Instant Youth Mask Contains a powerful blend of anti-ageing and protective actives, including apple stem cell, rosehip oil and vitamin E, which helps to instantly beautify the skin and reduce the look of deep wrinkles* with an immediate 24 hour moisturising effect*.
Allergy and dermatologically tested.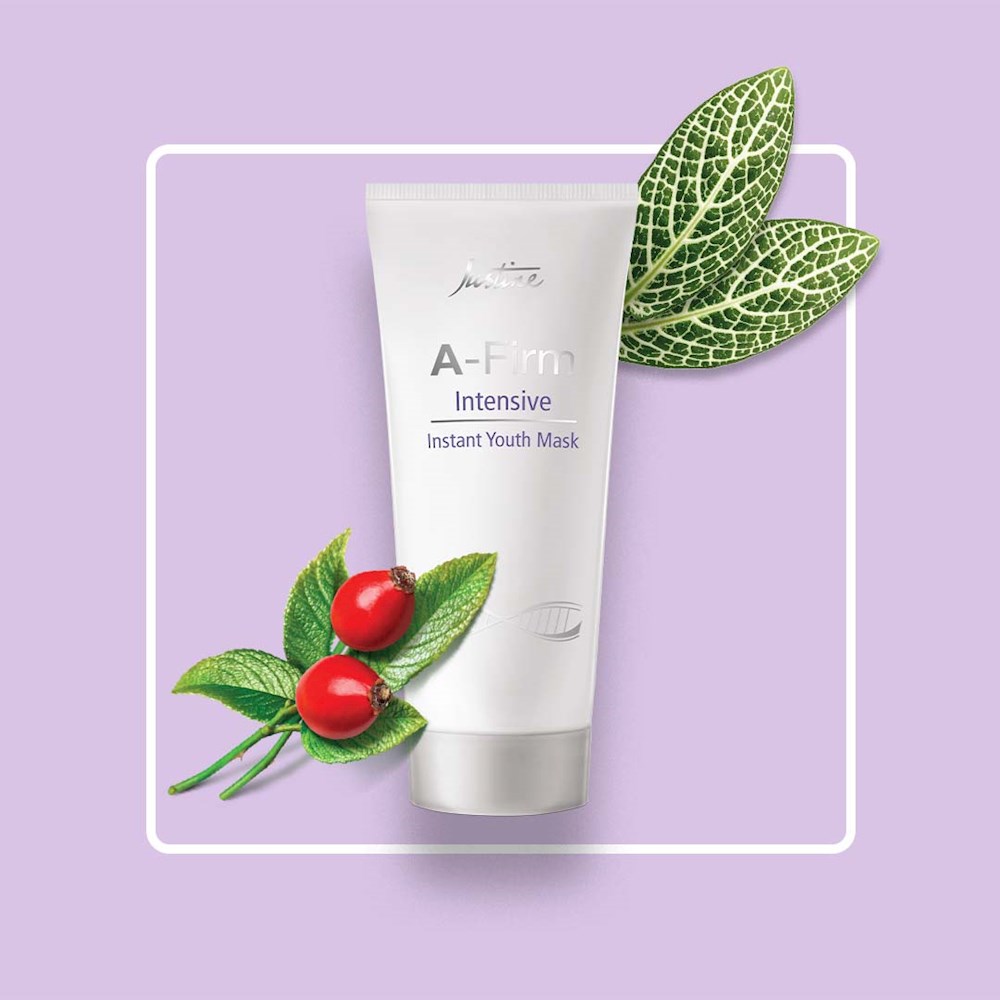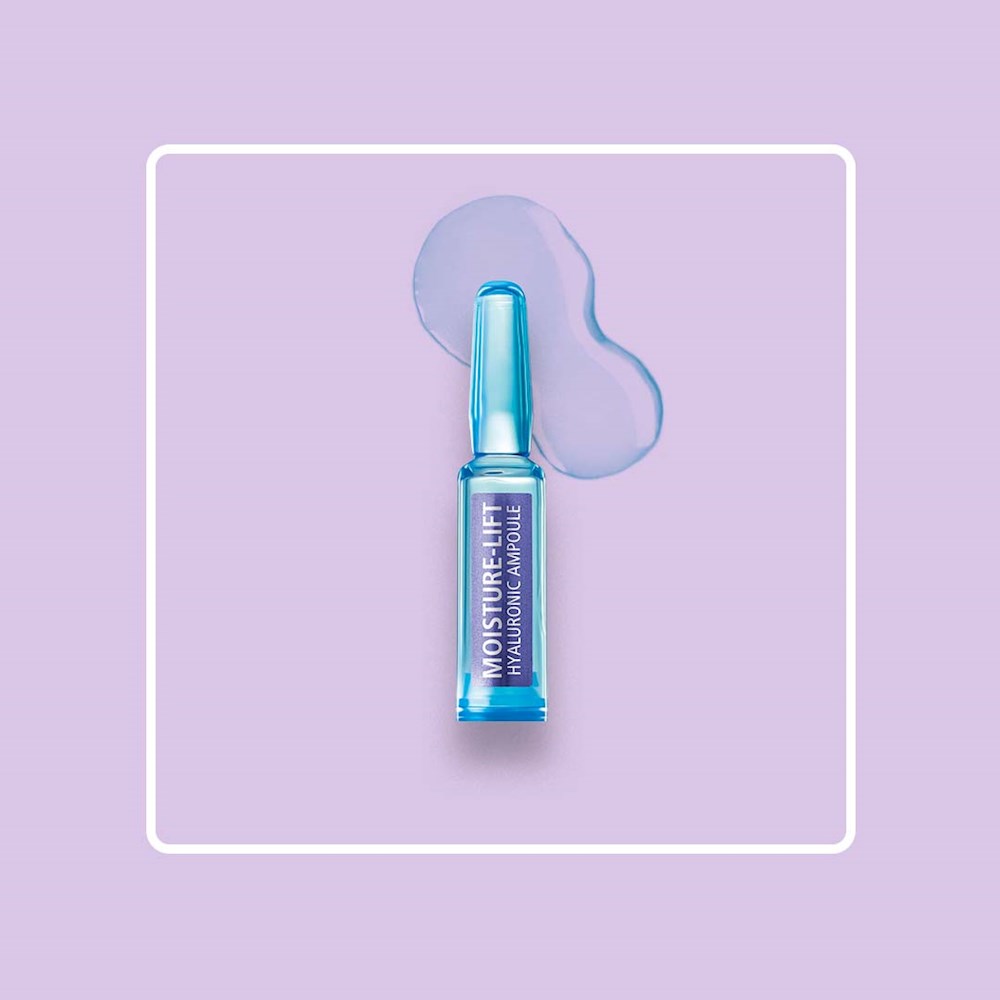 Instant, youthful skin boost
A 7-day hyaluronic acid treatment for a hydration boost any time of the year. You can add the A-Firm Intensive Moisture-Lift Hyaluronic Ampoules to any skincare routine. Targets wrinkles directly at their source with a deep-penetrating formulation of hydration-intense, anti-ageing ingredients that help for firmer-looking skin.

Contains a high concentrate of hyaluronic acid which helps to increase the skin's ability to bounce back, promoting a supple, youthful-looking lift. After 1 week of use*, your skin looks and feels softer, smoother and bouncier, with a 24-hour hydration effect after a single use*.
Brighten, Mattify and Firm with A-Firm Brightening
The reason that darker skin types are more likely to see problems with hyperpigmentation and uneven skin tone vs the wrinkles or sagging skin seen in lighter skin, is because the higher the melanin content, the more prone you are to pigmentation.

Formulated with 10 active botanicals, that break down excess melanin and visibly reduce uneven pigmentation. The A-Firm Brightening range does also address the other ageing concerns, such as fine lines and loss of volume which leads to sagging and hollow skin. This range provides firmer results with a matte finish.

A-Firm Brightening Even Tone Serum
Clinically proven to help decrease the appearance of pigmentation after 3 days and brighten skin's complexion.

A-Firm Brightening Even Tone Eye Cream
Dark circles and puffiness under the eyes are visibly reduced. Ophthalmologist tested. Allergy tested.

A-Firm Brightening Even Tone Day Cream SPF 15 (UVA)
Wrinkles, smoothness and firmness are also visibly improved*. Added UV filters help protect your skin against daily sun damage.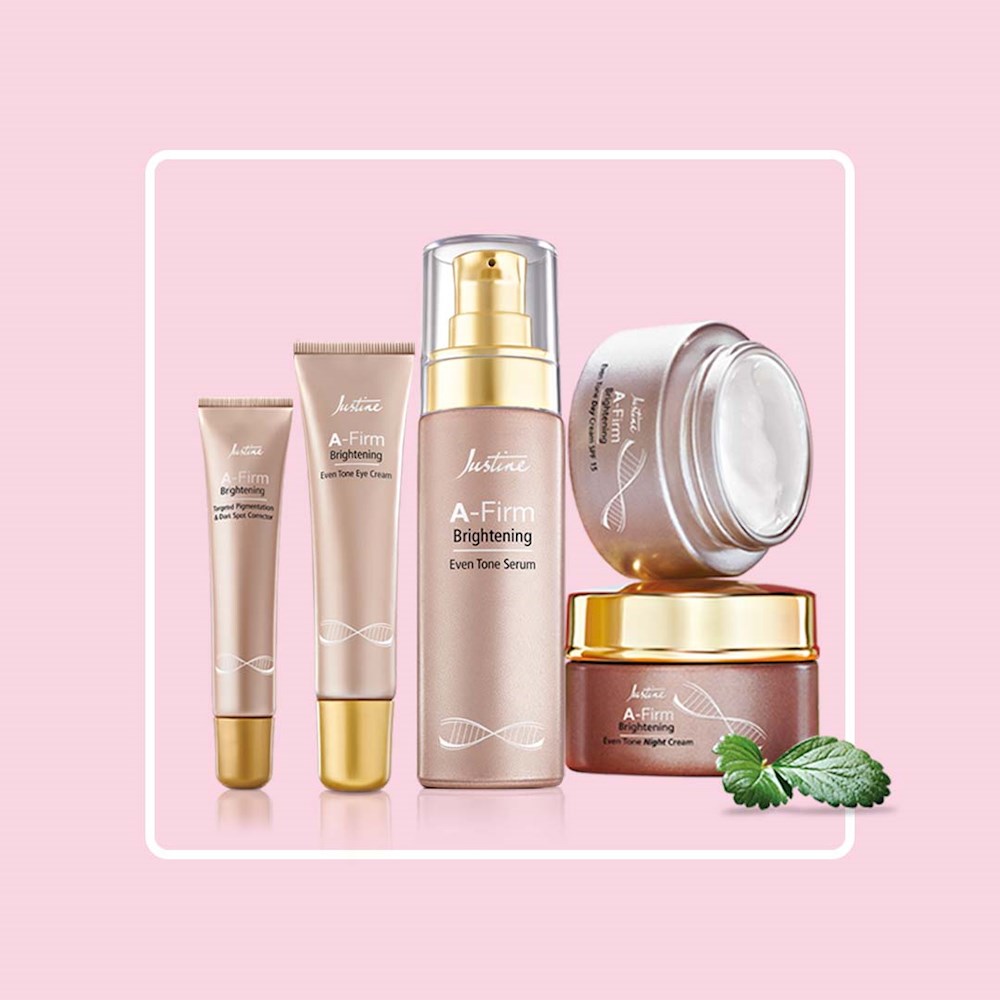 A-Firm Brightening Even Tone Night Cream
Wrinkles and lack of firmness and smoothness are visibly improved*. Allergy and dermatologically tested.
A-Firm Brightening Even Tone Targeted Pigmentation and Dark Spot Corrector
Helps increase skin brightness of dark spots, thus decreasing the appearance of pigmentation in 3 days*.
Firm, Protect and Glow with A-Firm Platinum
The older you get, your skin's metabolic activity slows, resulting in thinning, dryness, sagging, age spots and wrinkles. Formulated to stimulate cell renewal, the A-Firm Platinum range is our most advanced anti-ageing range. Turning back the clock on advanced ageing, it helps stimulate youth proteins and cell renewal, protects collagen from breaking down, strengthens skin for a fuller, radiant look.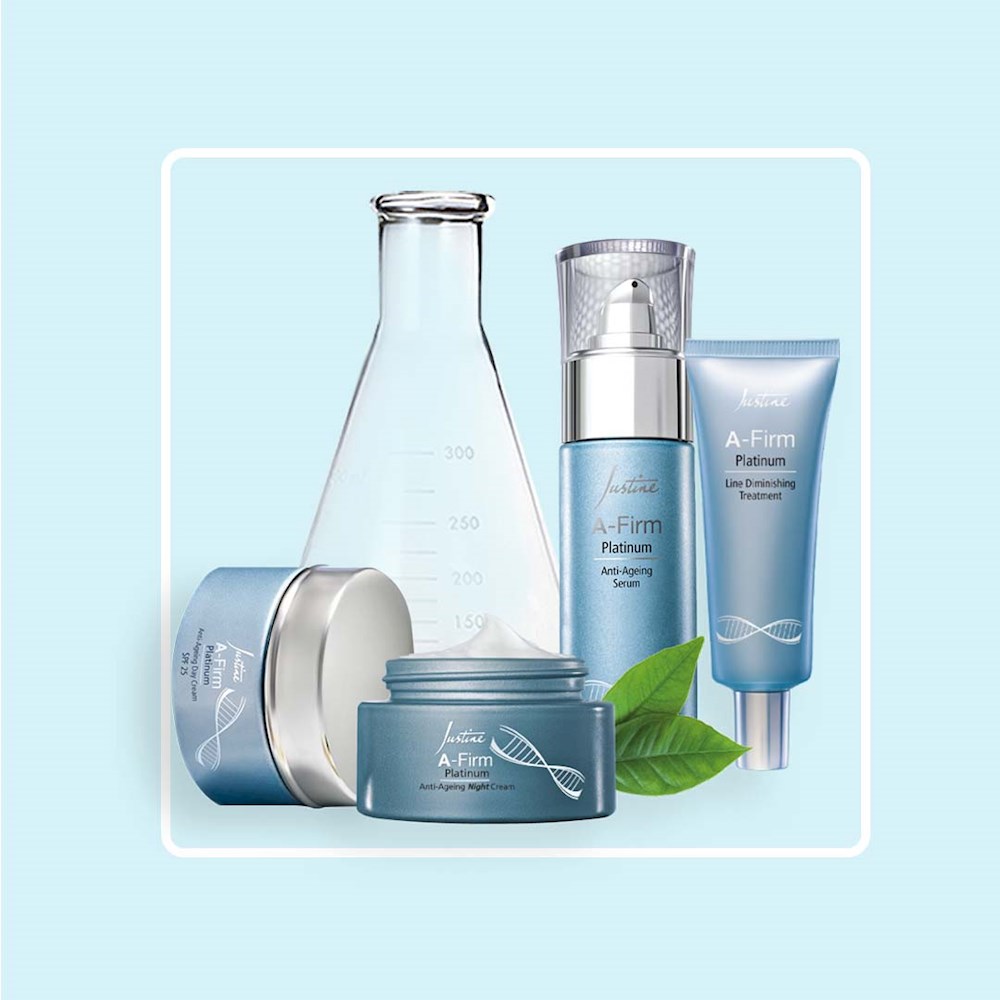 A-Firm Platinum Anti-Ageing Serum
Clinically proven to increase skin firmness and decrease wrinkle depth in 7 days*.
A-Firm Platinum Anti-Ageing Day Cream
Formulated to combat multiple signs of ageing, such as dryness, sagging, roughness and wrinkles.
A-Firm Platinum Anti-Ageing Night Cream
Wrinkle depth is reduced and skin feels smoother after 7 days*.
A-Firm Platinum Line Diminishing Treatment
Helps reduce crow's feet and forehead wrinkles in just 10 minutes*.
Clarify, Firm and Smooth with A-Firm Time Reversal
Restore your skin's youth and reverse the signs of ageing with a skincare range that clarifies, firms and smooths skin.

Formulated with a blend of anti-ageing peptides that help increase cell renewal, boost skin's collagen and elastin, A-Firm Time Reversal reduces multiple signs of ageing for dry skin types, improves skin's texture and clarity, giving skin a firmer look and feel - easily breathes new life into ageing, damaged skin.

A-Firm Time Reversal Anti-Ageing Serum
Helps to improve skin clarity, reduce fine wrinkling and promote firmer looking skin.*

A-Firm Time Reversal Anti-Ageing Day Cream
Provides intensive hydration and is designed to help restore vitality and freshness, while helping the skin to look and feel tighter and firmer. The unique sunscreen complex protects against the sun's harmful UVA and UVB rays.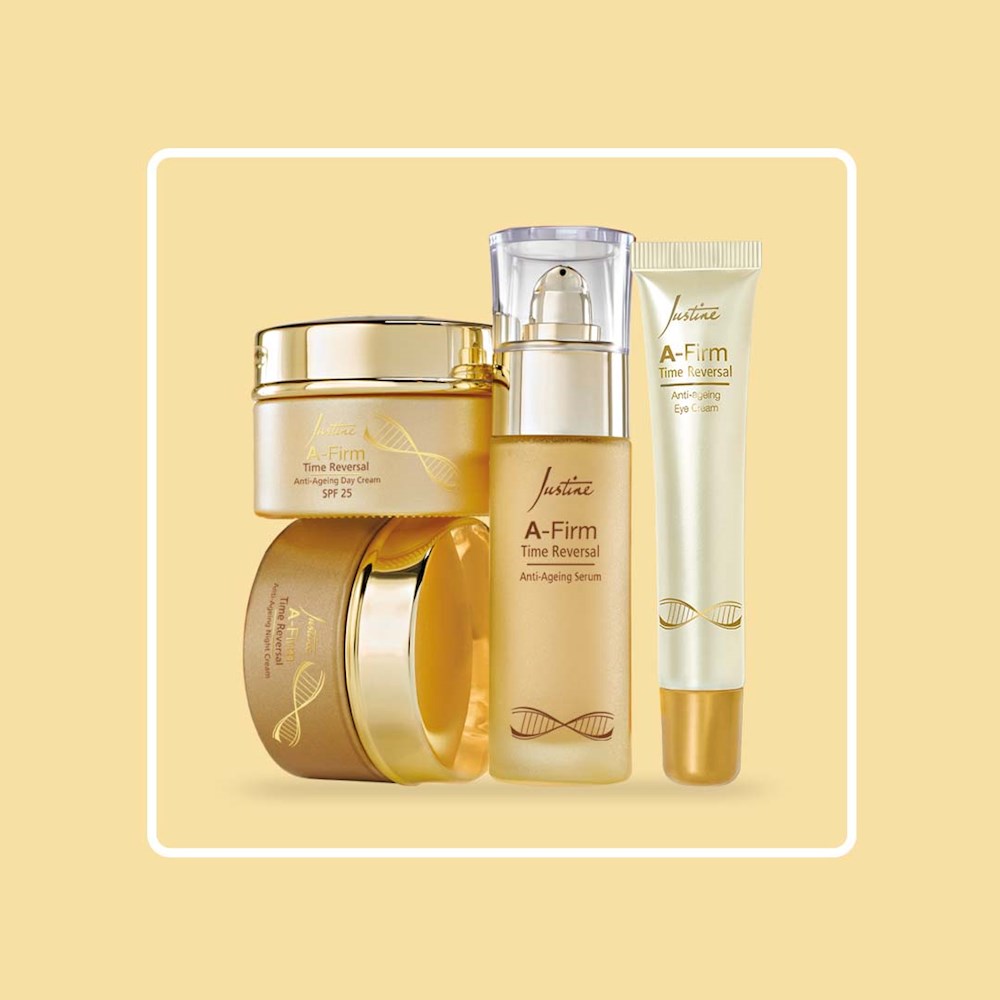 A-Firm Time Reversal Anti-Ageing Night Cream
Sleep is essential for your skin. During this resting phase your skin renews itself after the stresses of the day. The Anti-Ageing Night Cream helps to prevent the loss of moisture during sleep, leaving your skin softer, smoother and younger looking.
A-Firm Time Reversal Anti-Ageing Eye Cream
Addresses multiple signs of ageing while gently caring for the fragile skin of the eye area.
CONCLUSION:
Remember, besides sun exposure and pollution, there are a variety of other external and internal causes of ageing, such as lifestyle and nutrition (getting enough sleep and having a healthy diet is important) and inappropriate skincare (the way skin is cared for should change according to its needs).
So, start by creating healthy skincare habits such as using a moisturiser with SPF, every day - but most importantly, don't forget to hydrate and to get enough sleep.
*Based on a clinical study

Shop the blog