Published: 2022/05/18
Get your skin winter-ready with Justine's Senior Category Manager for Care: Marion Smith
And just like that, winter is here. We all know the unpleasant effects it can have on our skin. It can get a little drier and even duller, but that doesn't always have to be the case.

We sat down with Justine's Senior Category Manager for Care, Marion Smith and got her to share her secret to keeping her skin healthy, hydrated and moisturised throughout the winter season. We have to say, we loved hearing how it's mostly our products, running and lots of water that do the trick. So, sit back, grab your notepad and get ready to take down some notes that'll help you and your skin to get through this winter.
DAY-TIME ROUTINE
"Every morning requires a good facial cleanser."
Having to care for your skin, during the day, in winter takes a little extra time, effort and love because of the extreme conditions for our tender protective barrier. Marion says, "After my morning run, I take a long, hot shower where I use our Body Balance Original Body Wash enriched with glycerin so I get a gentle cleanse, but my skin doesn't dry out and become super itchy. This is especially important as being active does tend to deplete the skin of nutrients and moisture.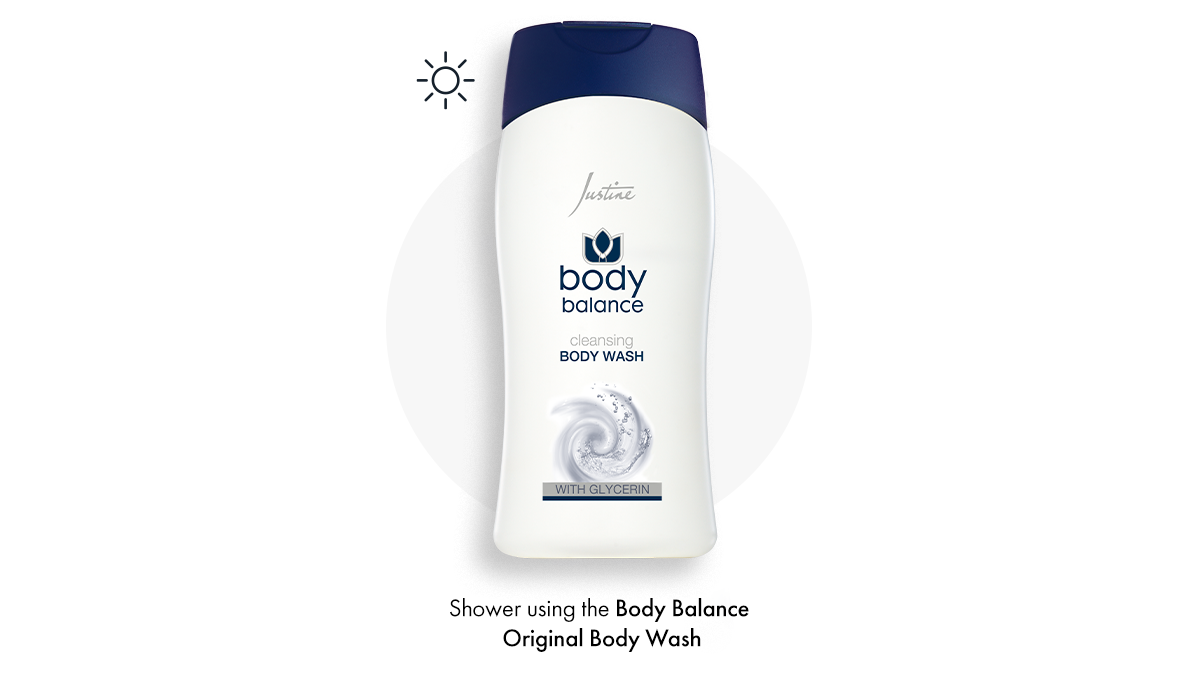 Every morning requires a good facial cleanser (A-Firm 2-in- 1 Cleansing Toning Gel, which helps to improve pore size and helps to prepare my skin to best absorb and utilize the products I am going to put on my face), a serum and day cream with SPF. I am currently using the A-Firm Brightening Serum and Day Cream as I have some uneven skin tone areas and I am, unfortunately, in need of anti-ageing products!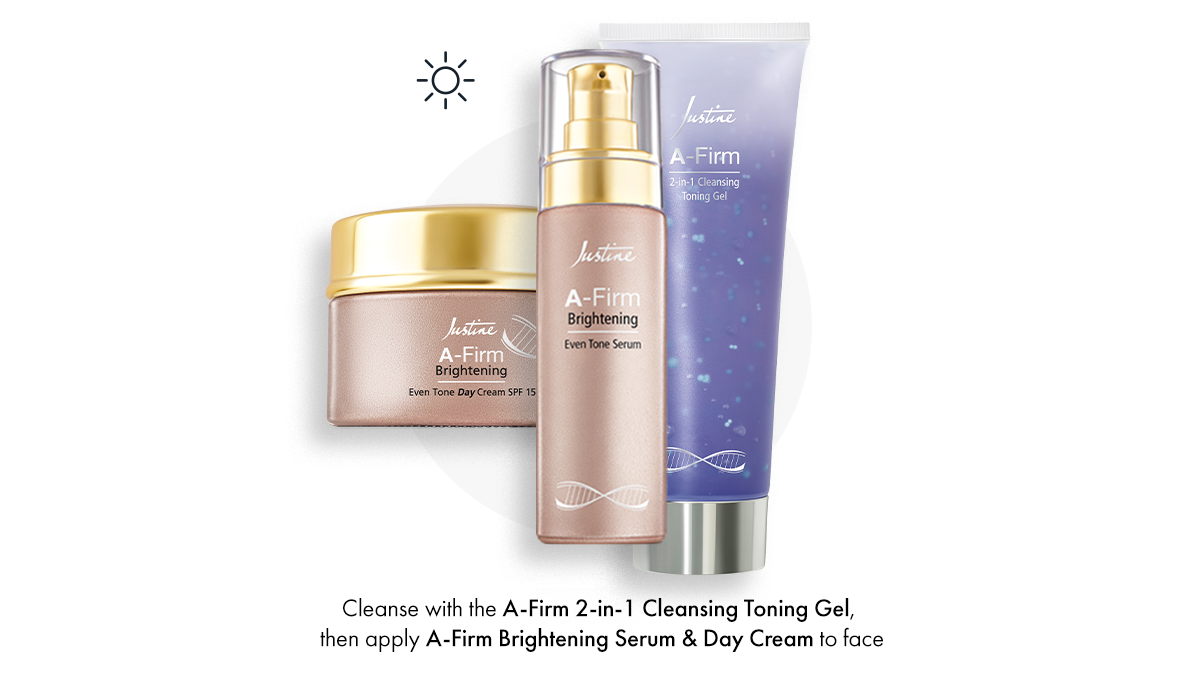 After my shower, if my skin is feeling sensitive, irritated or particularly dry, I have started to use the new Body Balance Extreme Relief Body Cream. This cream boosts my skin's moisture and helps to effectively calm my irritated skin down to make things a lot more comfortable for the remainder of the day. If I am focusing more on repairing skin damage, scars or stretch marks, then I use my Tissue Oil Body Butter. I then also use the Pedi Perfect Instant Moisture Recovery Cream on my feet which is amazing at helping to repair cracked heels and give excellent moisture and nourishment to feet."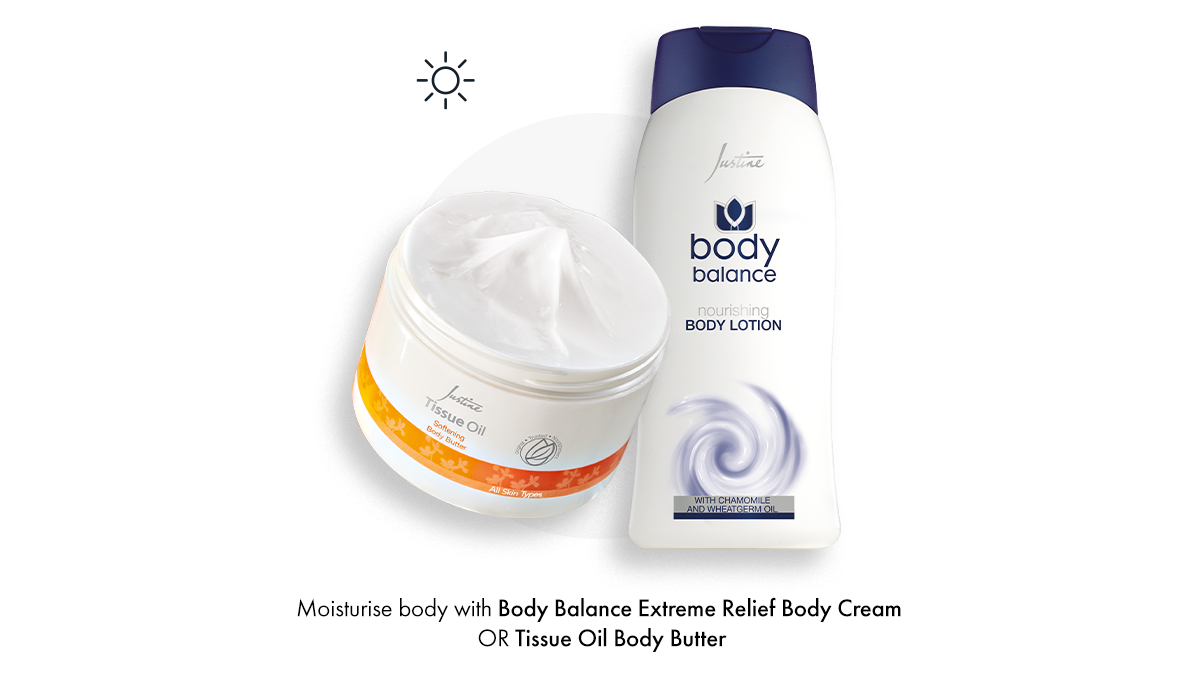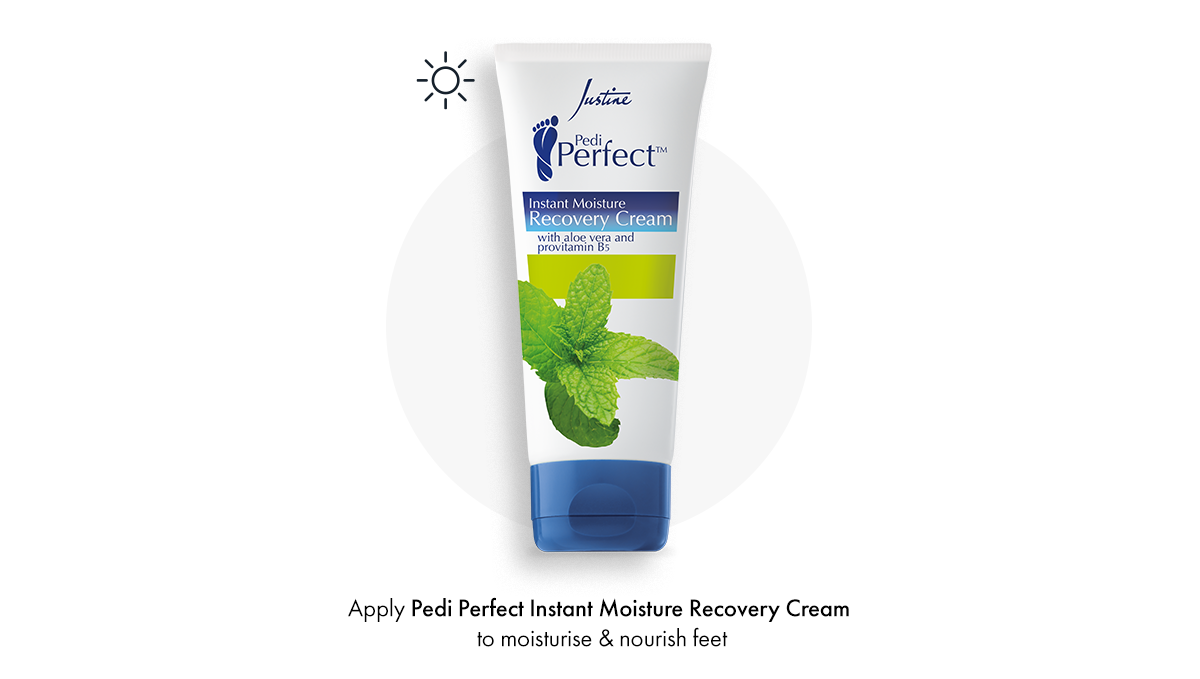 NIGHT-TIME ROUTINE:
"At night I ensure that I repeat my facial routine."
After a busy day of running errands or being at work and spending quality time with family, it's very important to go to bed with freshly cleansed skin so it can easily absorb the oxygen it needs to repair itself while you sleep. Marion says, "at night I ensure that I repeat my facial routine, but I also add the A-Firm Brightening Targeted Spot Corrector to my routine to combat those stubborn dark marks. I also replace the Day Cream with the Night Cream as there are different active ingredients in the Night Cream to ensure the product takes full advantage of my body's night time repair process. Speaking of which, that is where the new Tissue Oil Sleep Therapy Oil comes in!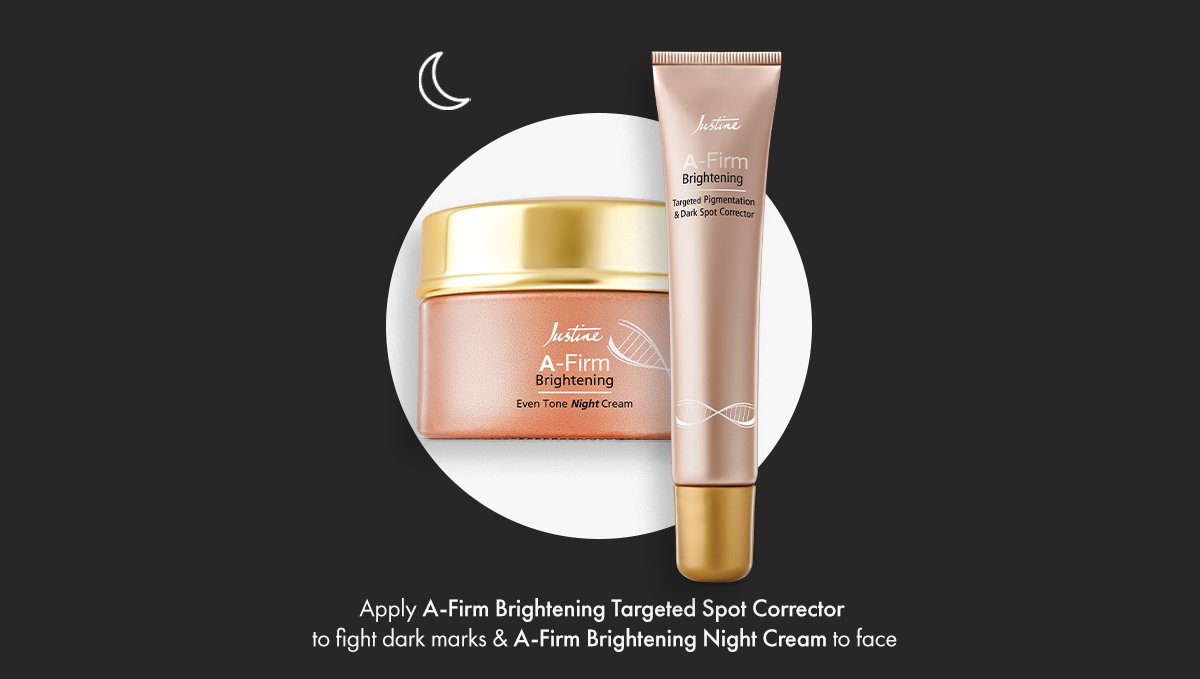 I have started using this product every night before bed all over my body. This product is developed with Lavender and Chamomile and other essential oils to help soothe the mind, the body and the skin for an improved quality of sleep. This, in turn, allows your body to better repair skin cells and, along with the nourishing and repairing ingredients. The Tissue Oil Sleep Therapy Oil helps boost the night time repair process, leaving skin more beautiful, firmer and more elastic than before.``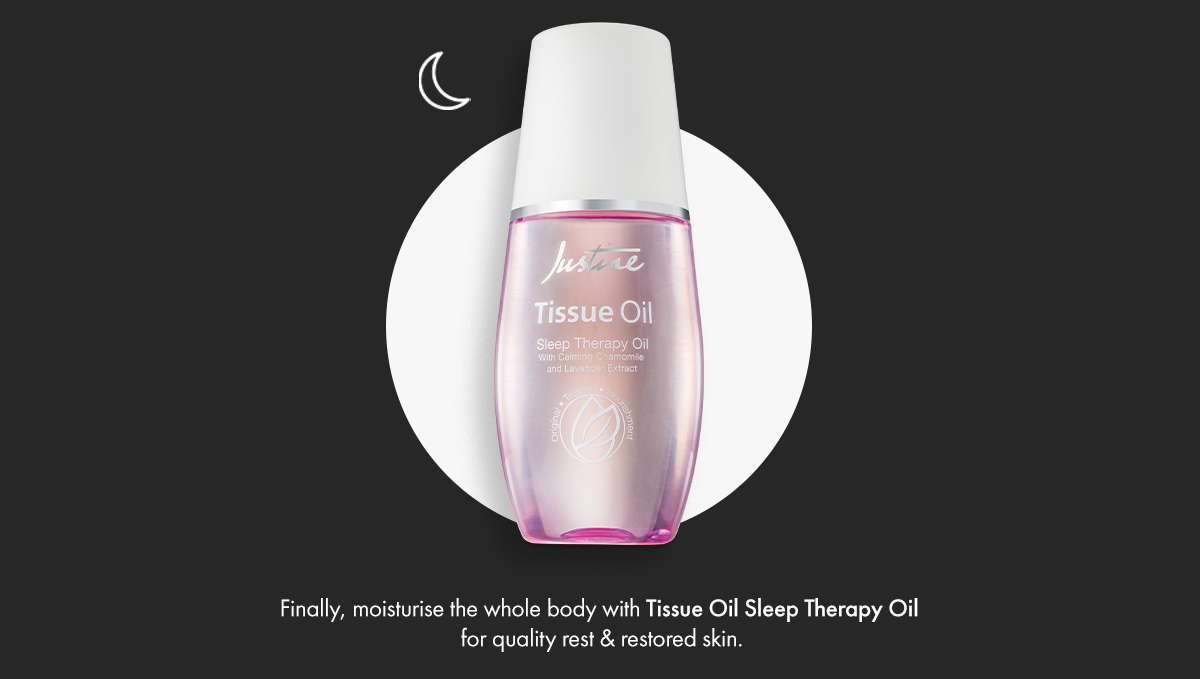 Shop the blog