Published: 2020/12/14
Bespoke Beauty Done Your Way
Self-care. It's a big contender for "word of the decade". And with 2020 coming to a screeching halt, lockdown has proven that it's not just a passing trend, but a new way of life.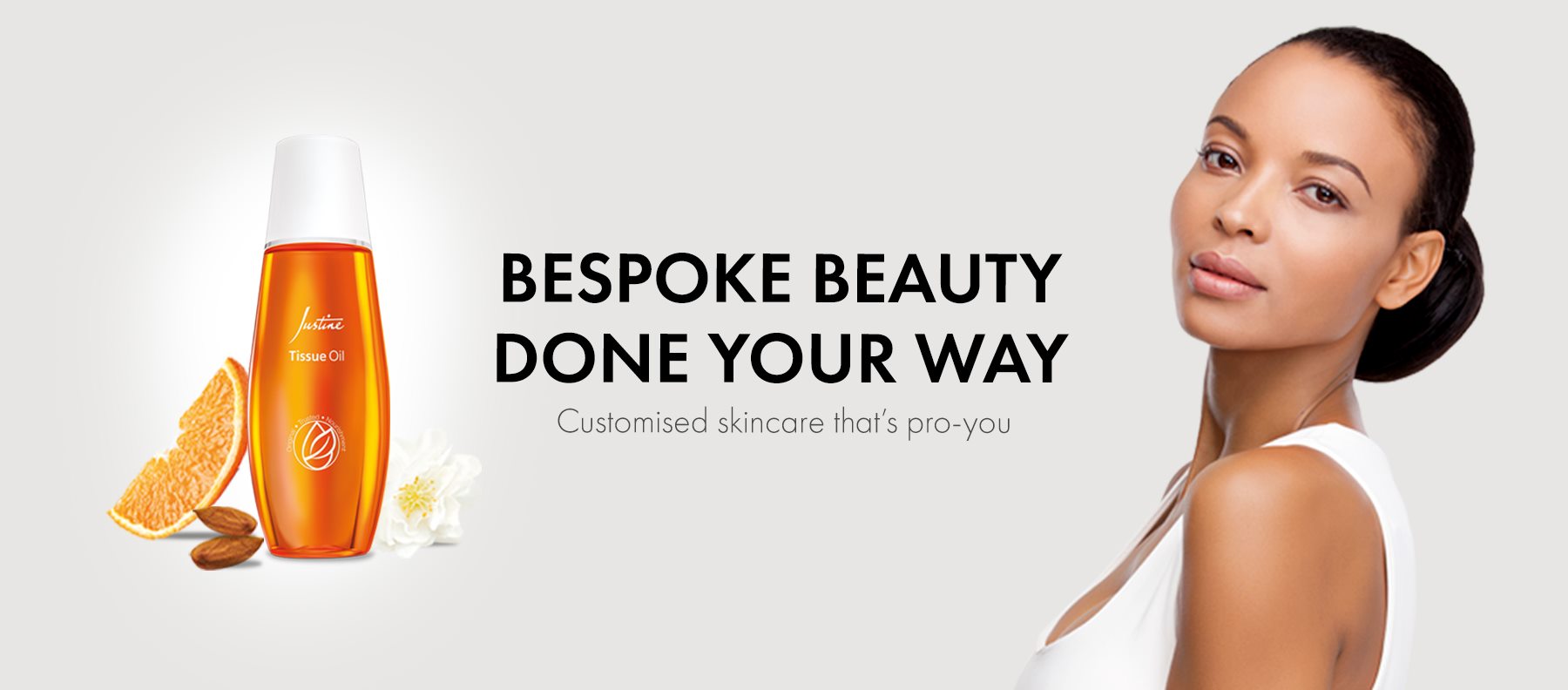 More hours in pyjamas and messy buns, coupled with less time in foundation and our favourite lip colour has shifted our focus from the appearance of our skin to its health and well-being.

We've had to change the way we do things, and in the process, realised that self-care, and more specifically skincare, is more than a "one-size-fits-all" plan.

How does Justine fit into this new self-care revolution? It's simple: we do skincare that's Pro-You.
A Unique Skincare Solution
The uniqueness of people's skin has come under the spotlight, heralding the move towards customised skincare. While we can't all get a personalised skincare regimen from a consultation with a dermatologist, Justine customises its skincare to suit South African women specifically.

From your forehead down to your toes, we know that South African skin deserves the best. For 47 years, we have been developing efficacious products that best suit South Africa's unique environment and climate.
Smart Skincare for #RealResults
At Justine, we celebrate real women, their real skin and their right to choose natural ingredients that lead to real results. That's why our #RealTissueOil range is made for you, the modern South African woman.

You're aware that your skin is changing, and you want to look good naturally. Justine's skin-loving Tissue Oil range is designed to suit the needs of a stylish, confident beauty connoisseur (such as yourself). Made from naturally derived oils, vitamins and essential fatty acids it delivers healthier, smoother-looking skin in as little as 2 weeks*.
Innovation Meets Customisation
South African women have specific skincare needs. From the amount of melanin in your skin and collagen density to the collagen loss and UV exposure you have: how you age is unique to you.

Introducing a range that embraces the beautiful shades and tones of South Africa's women. The A-Firm Brightening range is an advanced anti-ageing skincare range uniquely formulated and tested to suit the needs of South African women.

After using the entire A-Firm Brightening range, you should start noticing reduced dark spots and discolouration in just 3 days*, with an overall even skin tone effect in 7 days*. Your skin will also start feeling and looking firmer over time, while enjoying a matte, hydrated feel after each application.
The South African Skincare Experts
From skincare basics to complex formulations with patented ingredients, as the experts in skincare, we develop skincare solutions that support your natural skin tone at its youthful best. With scientifically proven results, Justine provides a real solution for your skin's needs, offering a true alternative to traditional, mass-produced skin care.

*Based on a clinical study


Shop the blog