Published: 2021/08/11
Be Unapologetically You
There's nothing like finding the perfect fragrance - your signature scent. Light and sweet or strong and fierce, a great fragrance has the ability to make you feel like your best self.

Whether you're feeling a little sensual, bold, maybe seductive, or even just filled with simple delight, it's easy to express yourself freely with our Justine fragrance range.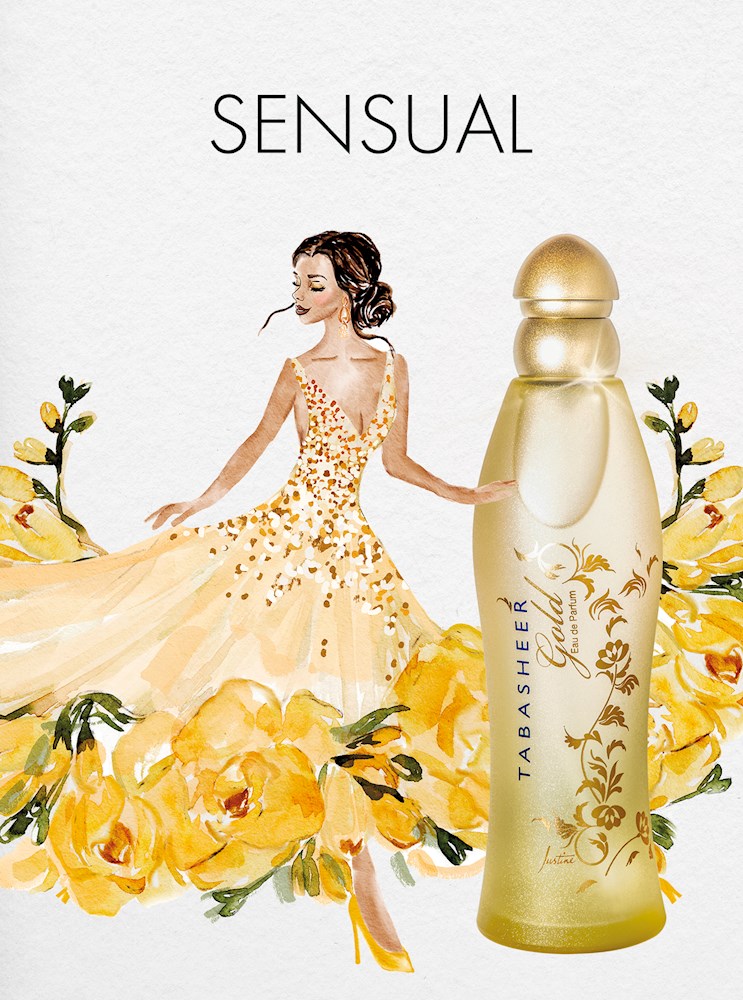 Sensual
Tabasheer Gold
Reveal your sensual side with alluring notes of red berries, freesia & vanilla.

Floriental fruity scent. Alluring sensuality – Luxurious and opulent, this intoxicatingly romantic blend of rose and freesia is enlivened by intriguing top notes of red berries before softening into seductive patchouli and vanilla.
Bold
Tabasheer Rouge
Enhance your bold confidence with notes of cranberry, jasmine & amber.
Floriental scent. I AM STRONG. I AM BEAUTIFUL – Make a powerful impression with the modern, juicy nuances of a vibrant red berry, bergamot and rhubarb blend that melts into the elegant aromas of jasmine, lily of the valley and rose and concludes in an unforgettable base of rich Madagascan vanilla, woods and amber.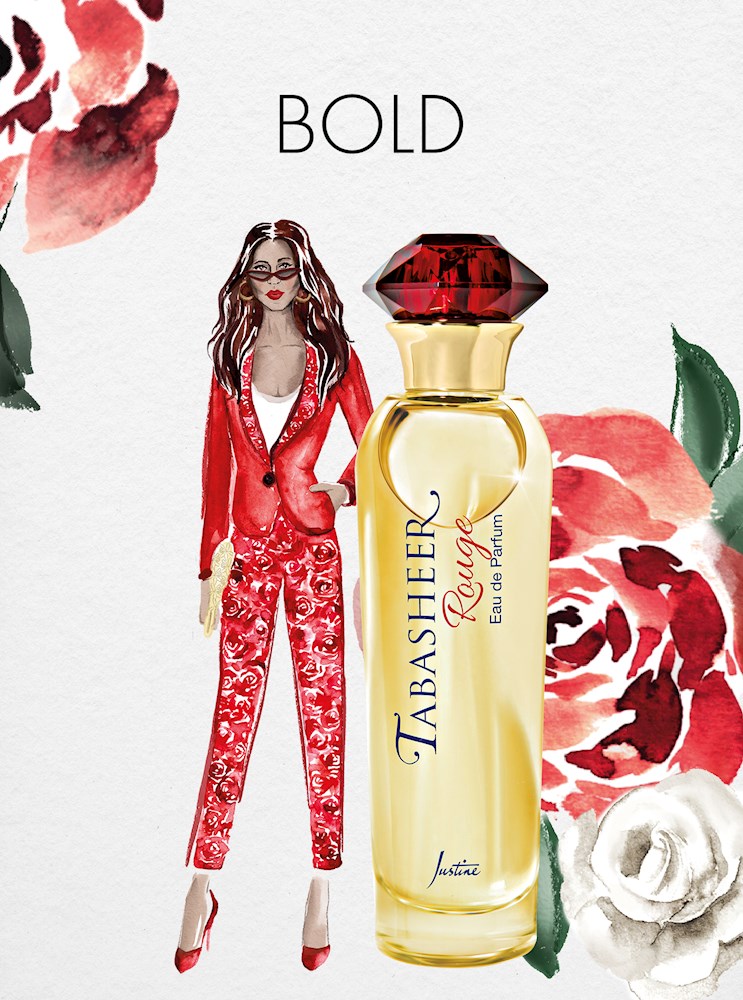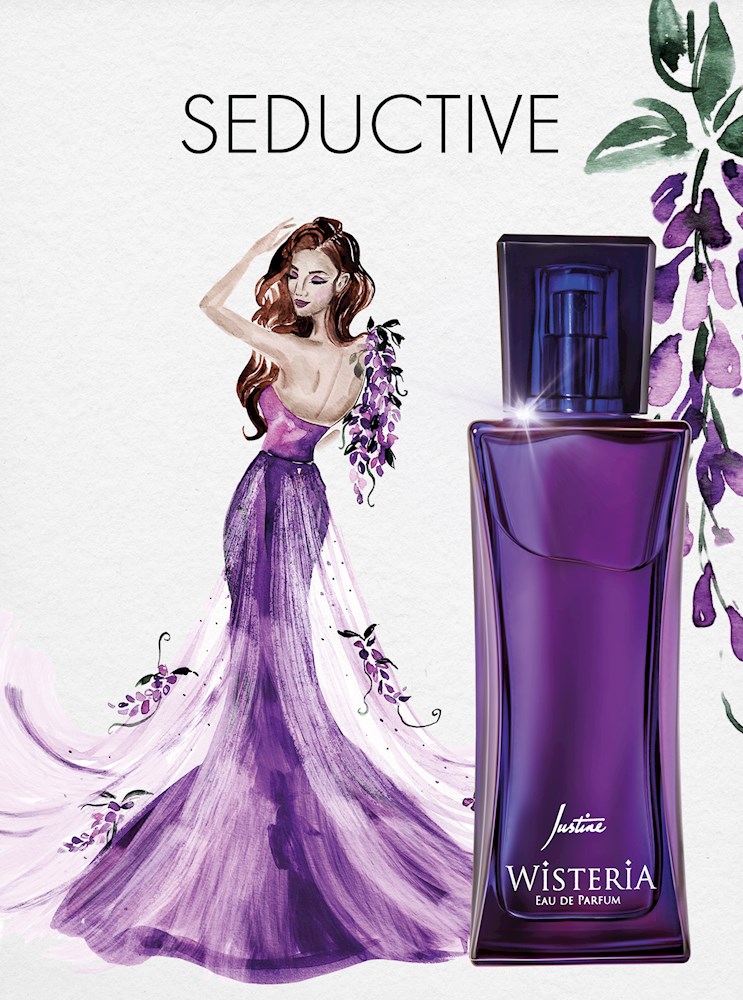 Seductive
Wisteria
Feel seductive & sensual with notes of citrus, red fruits & velvety vanilla.

Chypre Fruity scent. Capture Your Essence – Your alluring sensuality and confidence are the essence of who you are. Capture your seductive side with hypnotic citrus notes and red fruits that melt into a sensual swirl of patchouli before settling into a mysterious, velvety vanilla base.
Delightful Feminine Scents
Dare to Love
Embrace the joy of falling in love with notes of mandarin oil, orange blossom & sandalwood. Floriental Fruity scent. Follow your heart – Embrace the joyful sensations of falling in love with inviting mandarin oil emboldened by romantic jasmine and orange blossom, before tumbling deeper into playful whispers of patchouli, sandalwood and musk.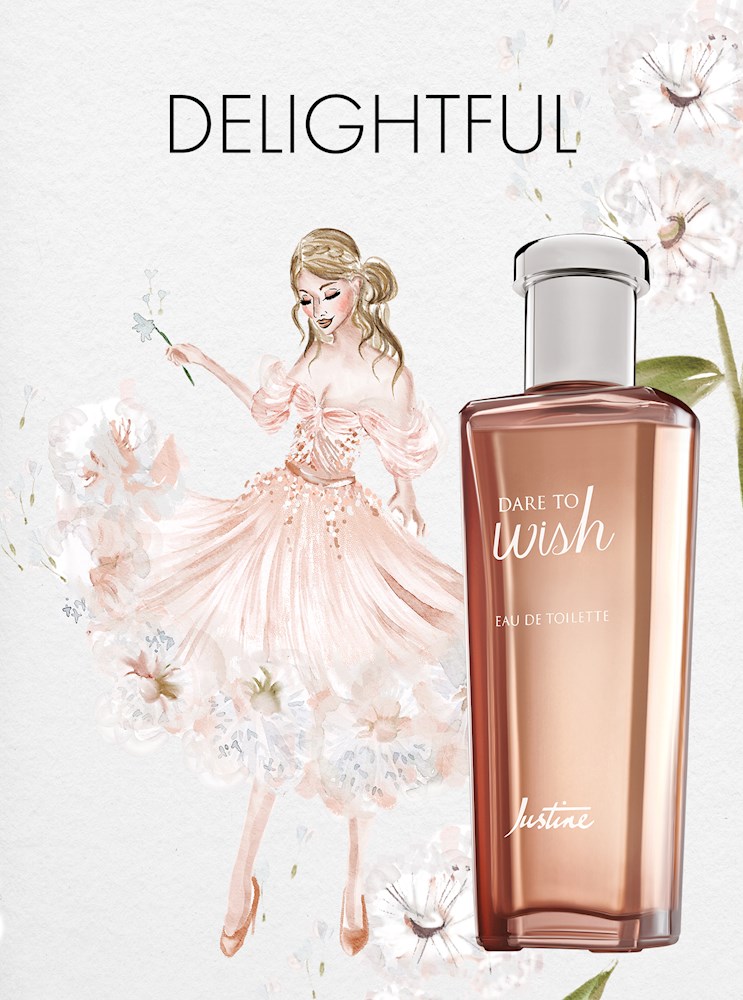 Dare to Wish
A delightful fragrance filled with aromatic romance and absolute femininity. Dare to bare all of your refined essence in this sparkling scent with pear, bergamot, and cinnamon at the top, a wave of sweet rose and macaron delights in the middle, and the base seals the romance with notes of patchouli and musk. For a more heightened experience for the senses, layer Dare To Wish Eau de Toilette with its matching body lotion for longer-lasting sensation.

Shop the blog