Published: 2019/07/07
Bathtime bliss
Life can be total chaos. From the moment I open my eyes every morning, it seems as though I'm answering emails, checking the news, and rushing off for the day ahead. I sit in traffic on the way to the office, my phone rings non-stop, and I go from meeting to meeting all day long.

At the same time, I'm planning my wedding, trying to eat enough vegetables, going to gym, and making sure I take the dog for a walk. Sometimes all I want is a break. I find there's nothing quite like a good bath to help me soak away the stress of the day. Add in a few bathtime essentials and it's guaranteed to be restorative bliss.

Now that winter has arrived, I've been taking extra care to ensure my skin stays moisturised so I can avoid itchy, dry skin. I've been using the Justine Tissue Oil range of products during my bathtime routine and they've fast become my favourites! They're rich in vitamin E oil, corn germ oil, and sweet almond oil, which help cleanse my skin while locking in much-needed moisture.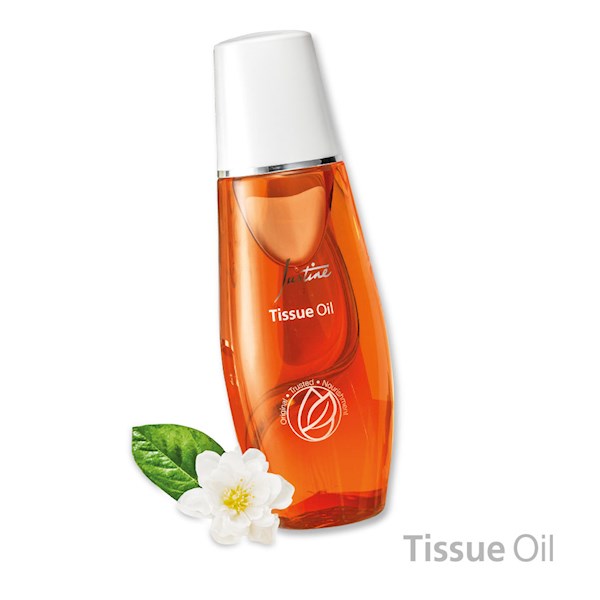 Step one of this luxurious routine is adding a capful of the original Tissue Oil 200ml under warm running water. The natural oils create a barrier that helps retain my skin's natural moisture to keep it soft in the cold winter months. Once the water is ready, I light a scented candle, reach for a great book, and lose myself in the storyline while my body soaks in the warm, oil-infused water.
Once I've a chance to unwind, it's time for a pamper session. A good scrub always invigorates the skin and, after being had exposed to harsh environmental factors, self-tanners, waxing or shaving, a soft exfoliation is often necessary. My skin is particularly sensitive so I always opt for exfoliators that are gentle and leave it feeling well-nourished. The beads in the Tissue Oil Moisturising Body Scrub are so fine that they are able to softly buff my skin, leaving it looking and feeling silky smooth rather than red and irritated. I've also been using either the Tissue Oil Body Cleanser or the Tissue Oil Cleansing Bar, which are luxurious and gently cleanse my skin without stripping it of any moisture.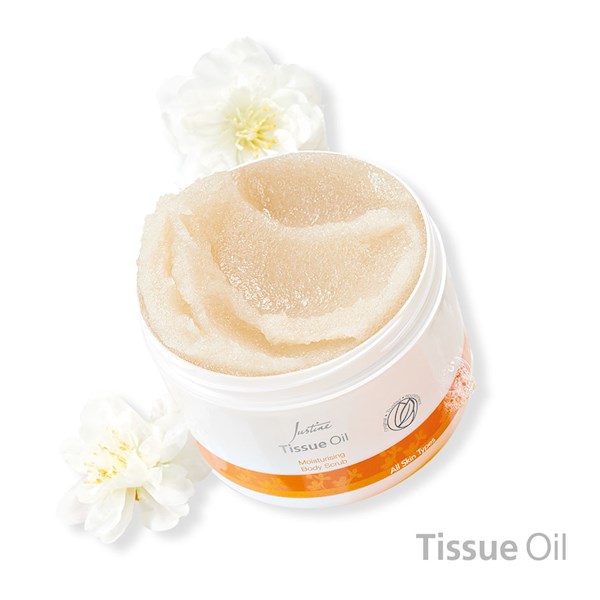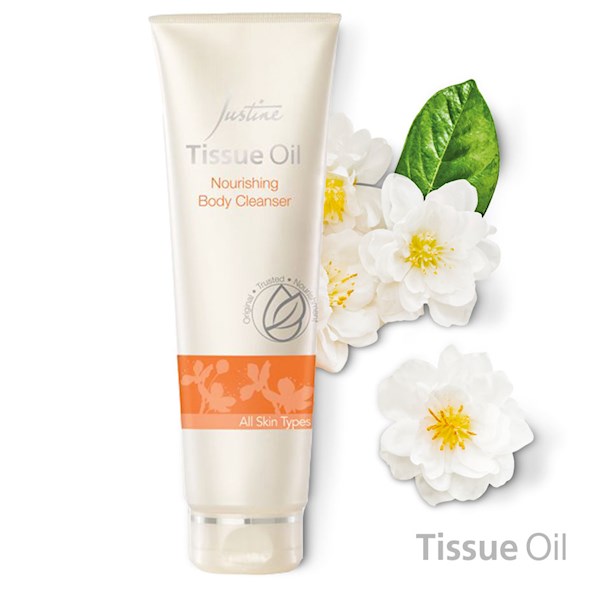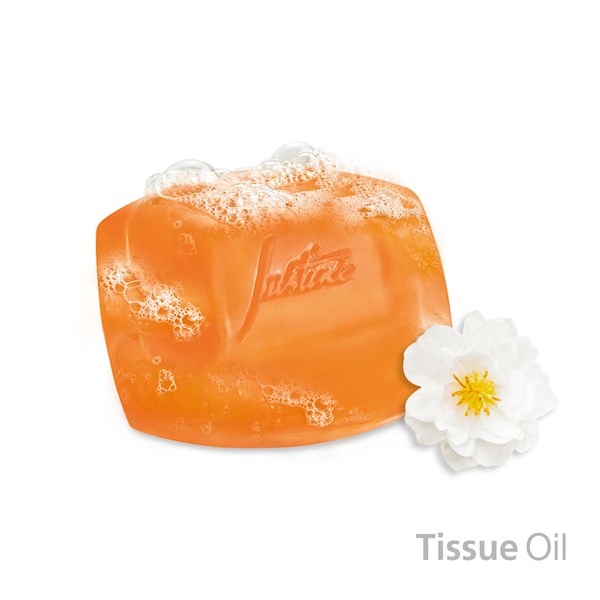 Immerse yourself in the skin-renewing power of Tissue Oil Bath Crème. This rich and luxurious foaming bath crème is formulated with Vitamin E to help protect skin's moisture barrier during cleansing and improve overall appearance. Made with the legendary Tissue Oil ingredients, this new addition to the range will melt away all your troubles, guaranteeing softer, more nourished skin. Indulge this winter in a true bath time essential.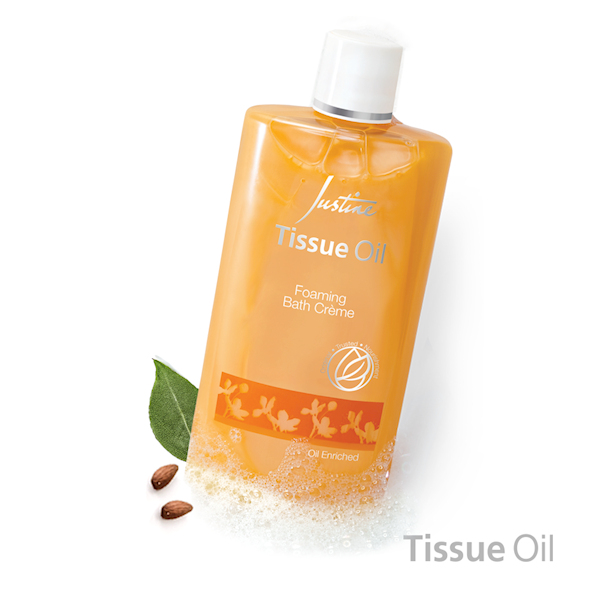 A couple of moments to myself to unwind can totally transport me out of my stressed and tired body to the tranquil state within my mind's eye. With freshly exfoliated, cleansed, and moisturised warm skin, I can slide into bed for a guaranteed deep, relaxing sleep. What could be better?​