Published: 2019/07/25
Back to Balanced Basics
With winter in full force our skin dries out a lot easier and finding products which keep your skin well hydrated may be a challenge BUT I think I may have just found my new skincare routine!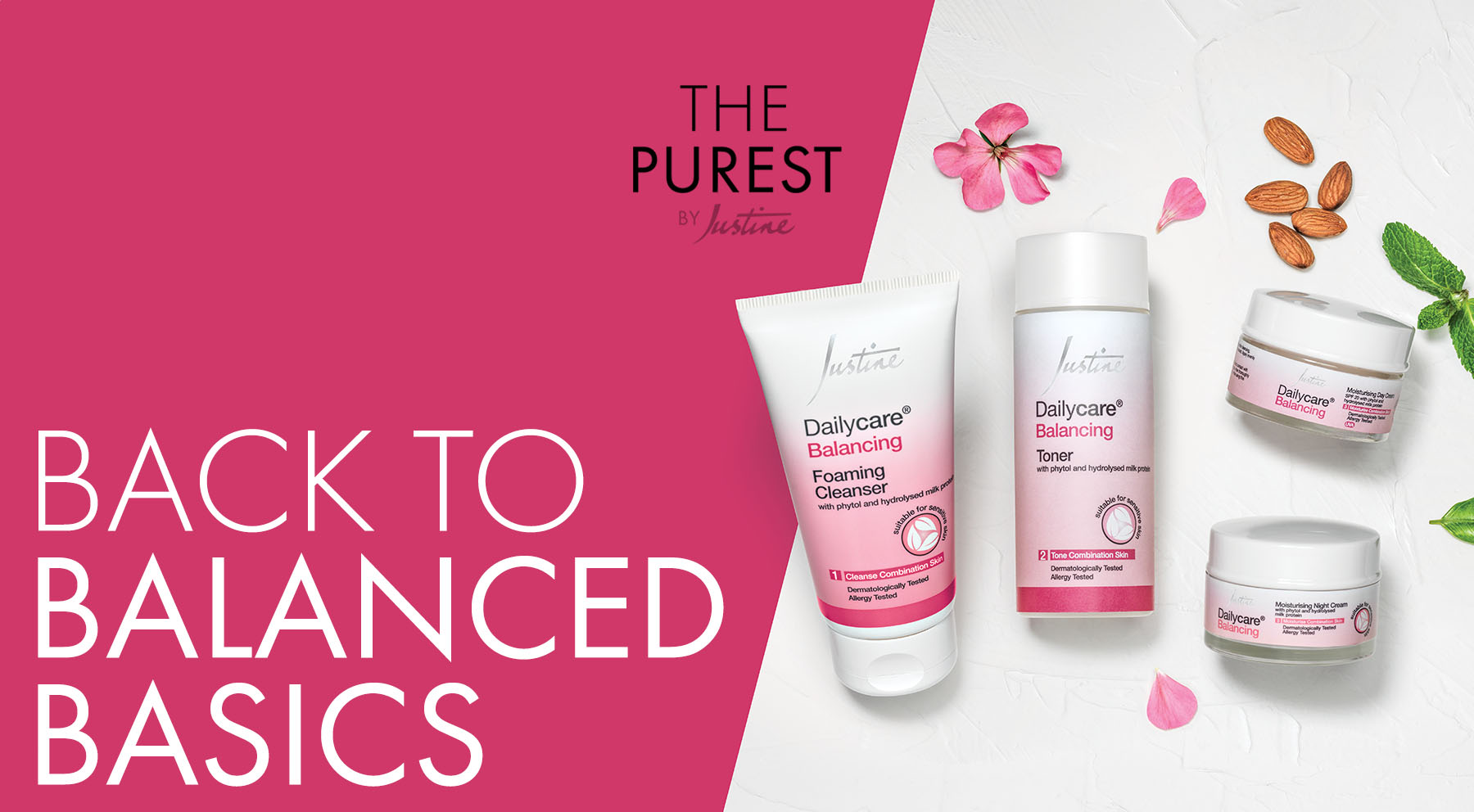 Usually I'm very hesitant to try new beauty products, especially on my face, because I have extremely sensitive skin which is prone to breaking out, drying out and flaking during the winter months. I was given Justine's full range of Daily Care Balancing to try out over a week and I could already feel a huge improvement in my skin's texture and moisture retention.
The Daily Care Balancing range is created for normal to combination skin types to increase your skin's hydration during winter months by controlling your skin's natural oil flow and restoring your skins pH levels. On first impression the smell of the entire skincare range is subtle but absolutely gorgeous and literally put a smile on my face, I was happy before I even started using the products. The Dailycare Balancing 2-in-1 scrub & mask is definitely my favourite item in the range. I used this product as a mask and it was still super gentle on my skin and left my face feeling velvety soft even before I moisturised using the Moisturising Day Cream. The moisturising creams, both the day and the night, have a beautiful whipped soufflé type texture which makes for easy spreadability, a little really does go a long way here which is always a bonus in these economic times.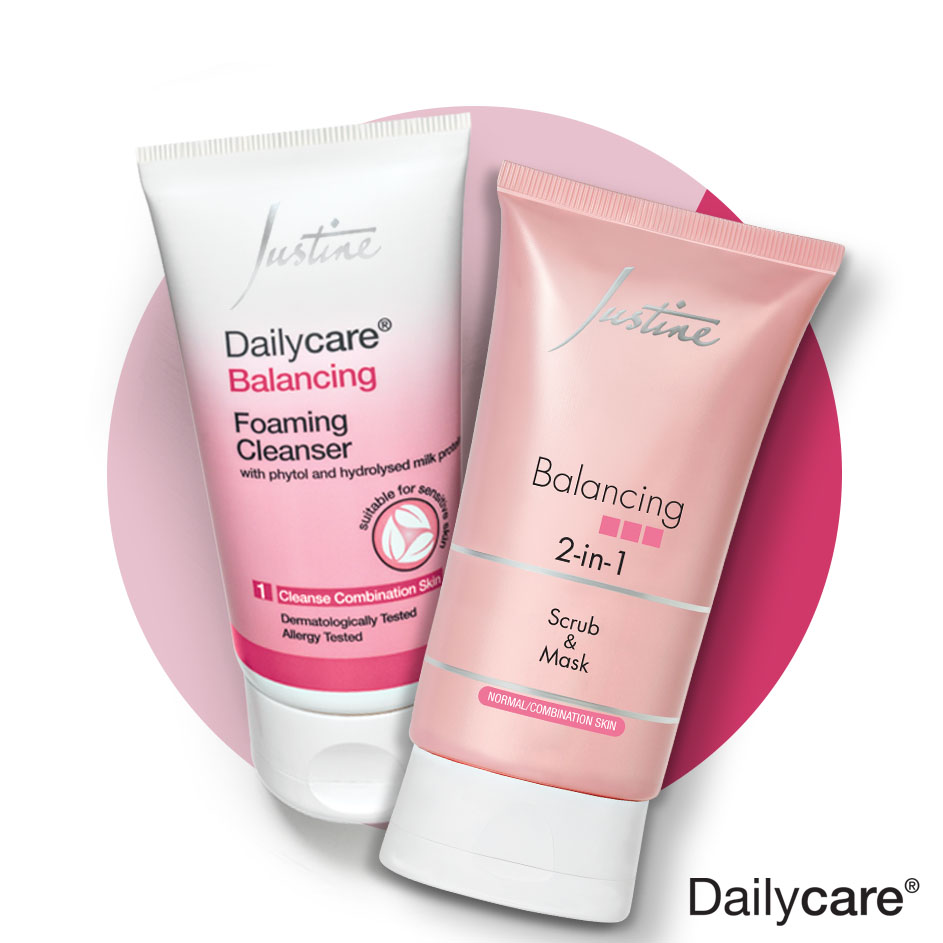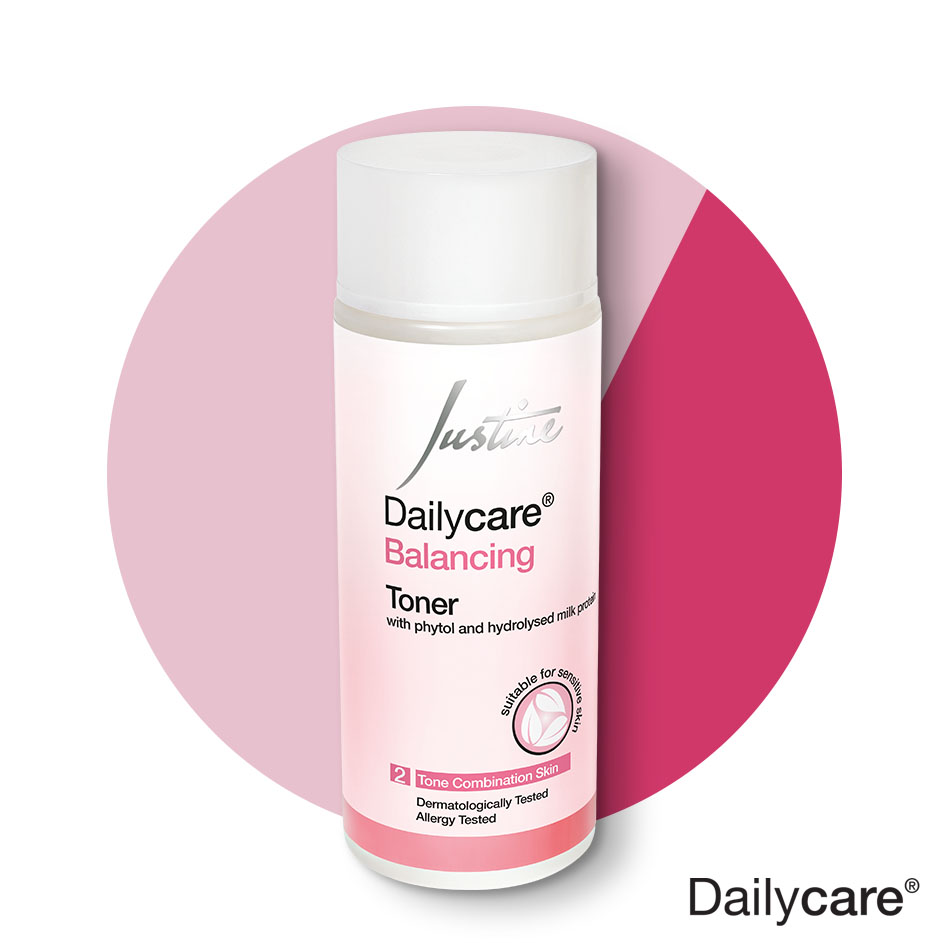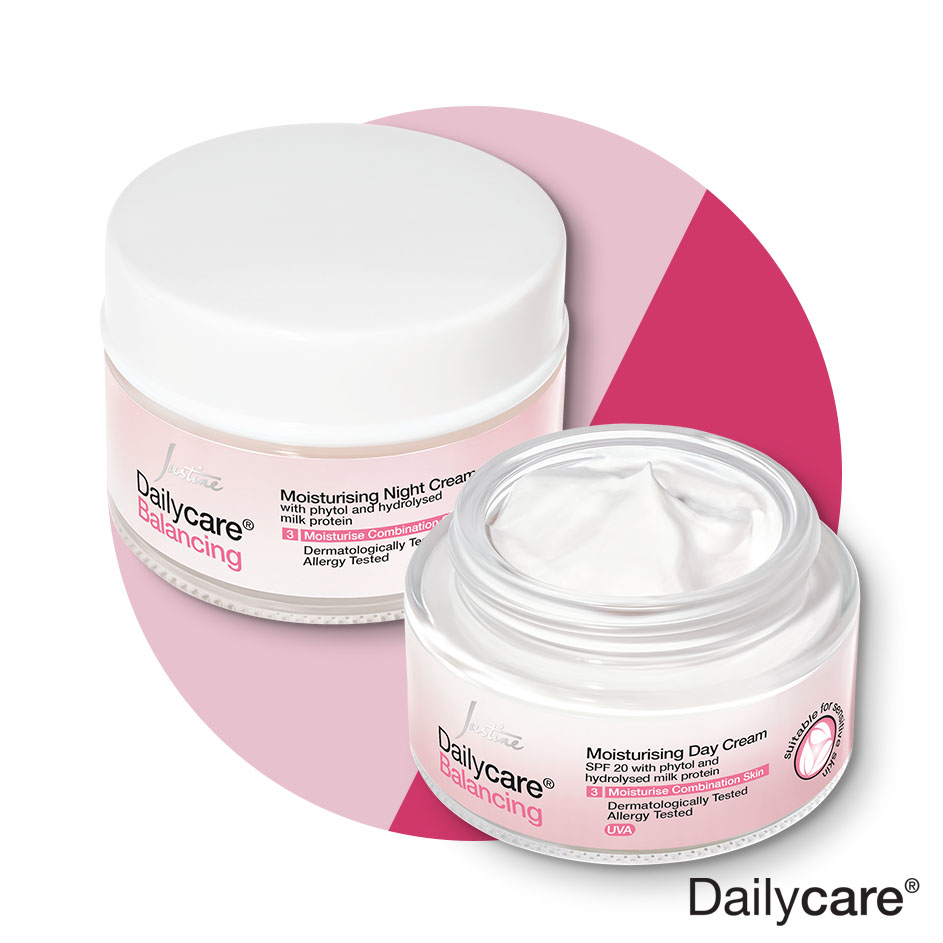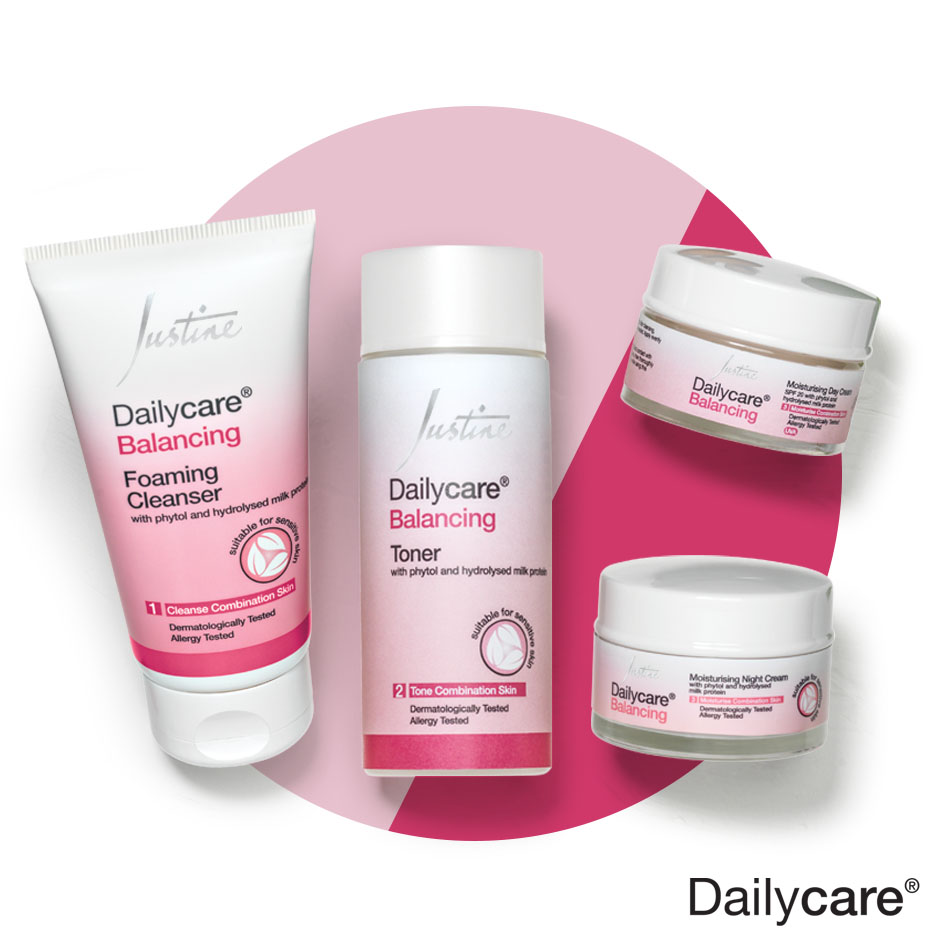 One of the perks of the Daily Care Balancing Toner is that it is alcohol-free, meaning it doesn't strip your skin in any way. I was pleasantly surprised with this toner because I've tried other toners which are made for sensitive skin and for some reason they still leave my skin with a burning sensation usually around my cheek area and under my eyes, however this was not the case with this Justine product. I was able to use the Daily Care Balancing Toner every day without it having any negative effects on my skin while still doing exactly what it's made to do.
Overall I am really impressed with the Daily Care Balancing skincare range and what it's done for my skin over the last week, I'm even a little hesitant to go back to my old skincare routine. I've officially been converted and would definitely rate this range worth a try to anyone who has a normal to combination skin type.