Published: 2019/04/18
WAGGGS to bolster the fight against gender-based violence
25 November 2019 - Leading direct selling beauty and personal care company, Avon Justine, was selected to partner with the World Association of Girl Guides and Girl Scouts (WAGGGS) - the largest voluntary movement dedicated to girls and young women in the world with 10 million members across 150 countries - to complement and support ongoing campaigns against gender-based violence.
The partnership with the Avon Foundation will be activated in South Africa, Argentina and the Philippines.

The partnership is a culmination of a $500 000 investment that the Avon Foundation Board of Directors pledged to fund campaigns aimed at combating gender-based violence such as the Vital Voices initiative which hosted a series of workshops and training programmes to support anti-gender based violence programme in Cape Town; Mar del Plata, Argentina; and Manila, Philippines and the activities that will form part of the partnership with WAGGGS.

"This new partnership aims to support our Girl Guiding and Scouting associations in South Africa, Argentina and the Philippines to design and implement girl-led advocacy campaigns. Each campaign will focus on challenging harmful norms and beliefs, while raising awareness about specific forms of violence and influencing those in power to make changes that improve the lives of girls at a local and national level," said Sarah Nancollas, CEO of the World Association of Girl Guides and Girl Scouts.

"Avon and WAGGGS will be working together for a year to inform, support and raise awareness on violence against women through the voices and commitment of girls and young women themselves," said Bridget Bhengu, Director of Corporate Communications at Avon Justine SA. As part of this partnership, Avon associates and Representatives will get an opportunity to participate and engage in grassroots advocacy campaigns developed by Girl Guides and Girl Scouts in each country.

Avon country offices are expected to create strong local and community relationships and collaborate with girls and young women to share knowledge on awareness raising and education on gender-based violence. Girl-led stories and educational content will be developed by the WAGGGS team to be distributed through the Avon communication channels. This will allow Avon to start a conversation with its customers and empower more women on what needs to change in order to end gender-based violence. "This partnership is premised on the conviction that girls are more than just victims, they are agents of change. With the right support, Avon believes that they can be instigators of their own futures and the leaders of change within their communities," adds Bhengu.

In line with its brand promise of combating gender based violence, Avon will also join the global community in commemorating 16 Days of Activism against Gender-Based Violence by supporting the United Nations UNiTE to End Violence Against Women Campaign which is known as Go Orange. The colour orange symbolizes a brighter future, free from violence. Avon will contribute to the global initiative to "orange the world" by going orange for the duration of the 16 Days of against Gender-Based Violence .

Around the world, Avon will turn its social media channels orange, introduce a limited edition orange logo for online channels and launch a frame for photos on social media. 16 Days of Activism against Gender-Based Violence is an international campaign that takes place every year between the International Day for the Elimination of Violence Against Women on 25 November and the International Human Rights Day on 10 December. The campaign rallies individuals and organisations around the world to call for the prevention and elimination of violence against women and children.

Avon and the Avon Foundation for Women have already donated in excess of $65 million globally towards causes that are combating the scourge of gender-based violence. "Violence against women and girls is often a silent epidemic and those who are the receiving end of this human rights violation are often unseen and unheard. It is a pandemic that knows no class, race, religion or creed. Avon research has found that 38% of abuse victims are unsure where to seek help and 60% do not believe their claims will be taken seriously," says Bhengu. To date Avon has raised and donated over R7 million in South Africa to NGOs fighting gender-based violence.

This year marks 15 years of Avon Justine support for 16 Days of Activism against Gender-Based Violence. In South Africa, Avon's flagship anti-gender based violence initiative, Speak Out Against Domestic Violence has served 11 million women and educated 29 million women about domestic violence. At a global level, Avon and the Avon Foundation have reached 34,3 million people, distributed 5,7 million educational materials and directly helped over 500 000 women. Through its 10-year partnership with Vital Voices, Avon has reached 2,3 million people in 66 countries. "Violence against women is a gross violation of human rights and dignity that should be top of mind beyond the 16 Days. We call upon the private and public sector, civil society organisations, men, women and children to work towards a safer country for all and to join forces to ensure that we eradicate this scourge in our lifetime," says Bhengu.

According to statistics released by the Justice Department, one in four women in South Africa is in an abusive relationship. The Medical Research Council (MRC) estimates that a woman is killed every eight hours in the country. Avon launched the Speak Out against Domestic Violence programme in South Africa in 2008 to address gender based violence.
-ENDS-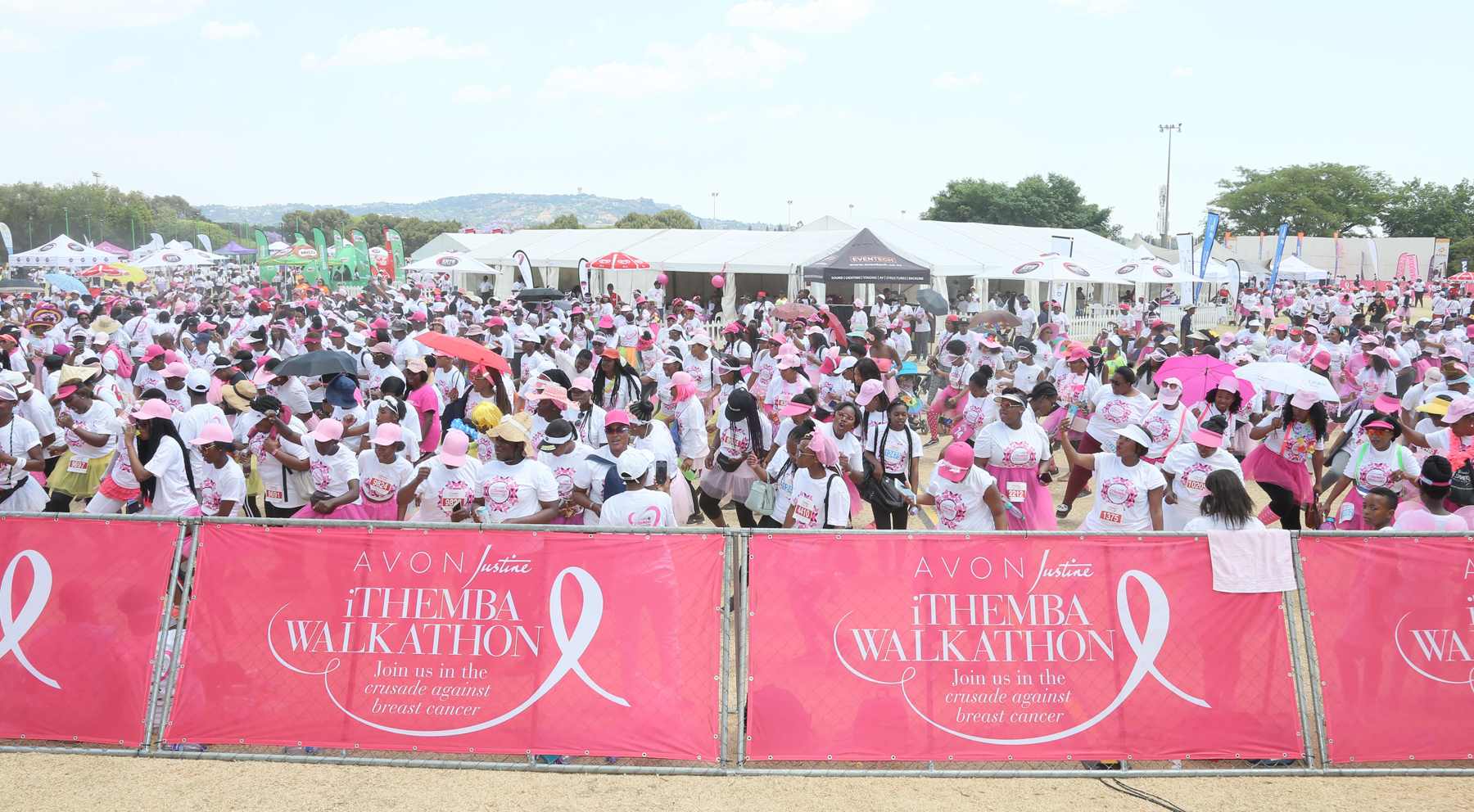 Contact the press office and causes team
The press office team will be delighted to help with all your Avon media enquiries.
Nontuthuzelo Zulu
Corporate Communication Coordinator 
nontuthuzelo.zulu@avon.com | Direct: 082 600 6261
Antoinette Dickson
Snr Field Communication Specialist
antoinette.dickson@avon.com | Direct +27 66 374 8036